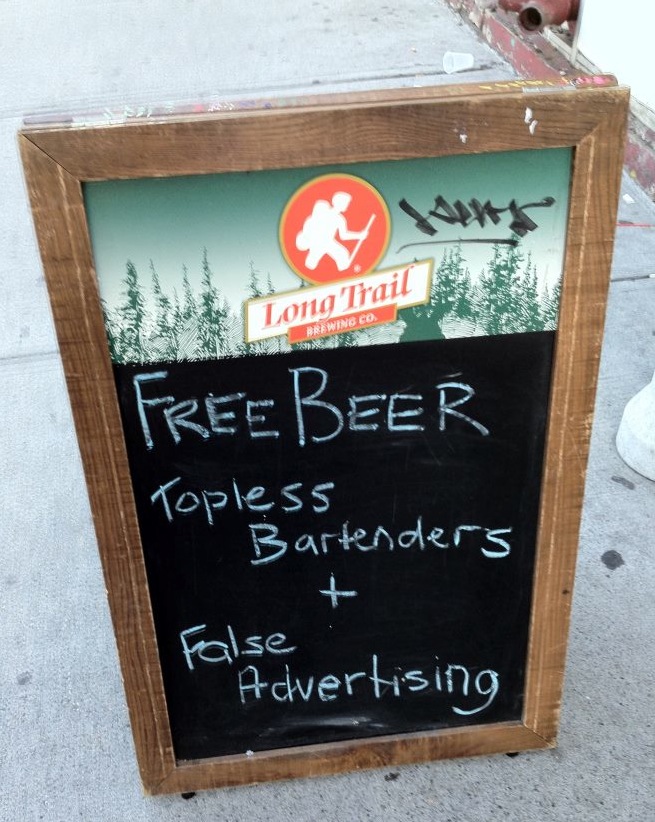 And the kicker is this is outside of a shoe store.
Usually all a restaurant has to do to get us to come inside is be a restaurant. We're pretty open to the whole "eating food" thing. But we appreciate the extra effort these places put into attracting customers. Chalk is a dying medium and, as Americans, we're tired of seeing it only used in educational settings. Here are our favorite examples of places we hope are putting as much effort into their menu as their joke writing.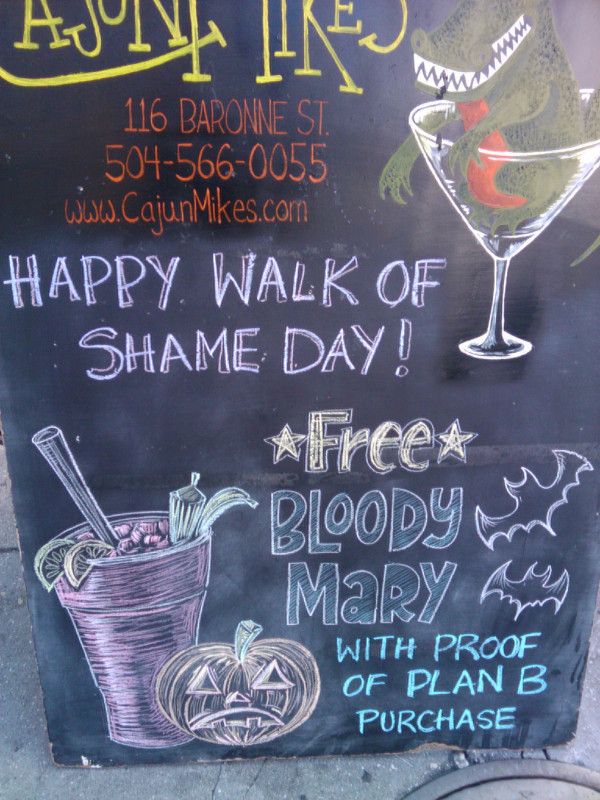 Drank, had sex, bought Plan B. Got free booze, had sex, bought Plan B. Repeat.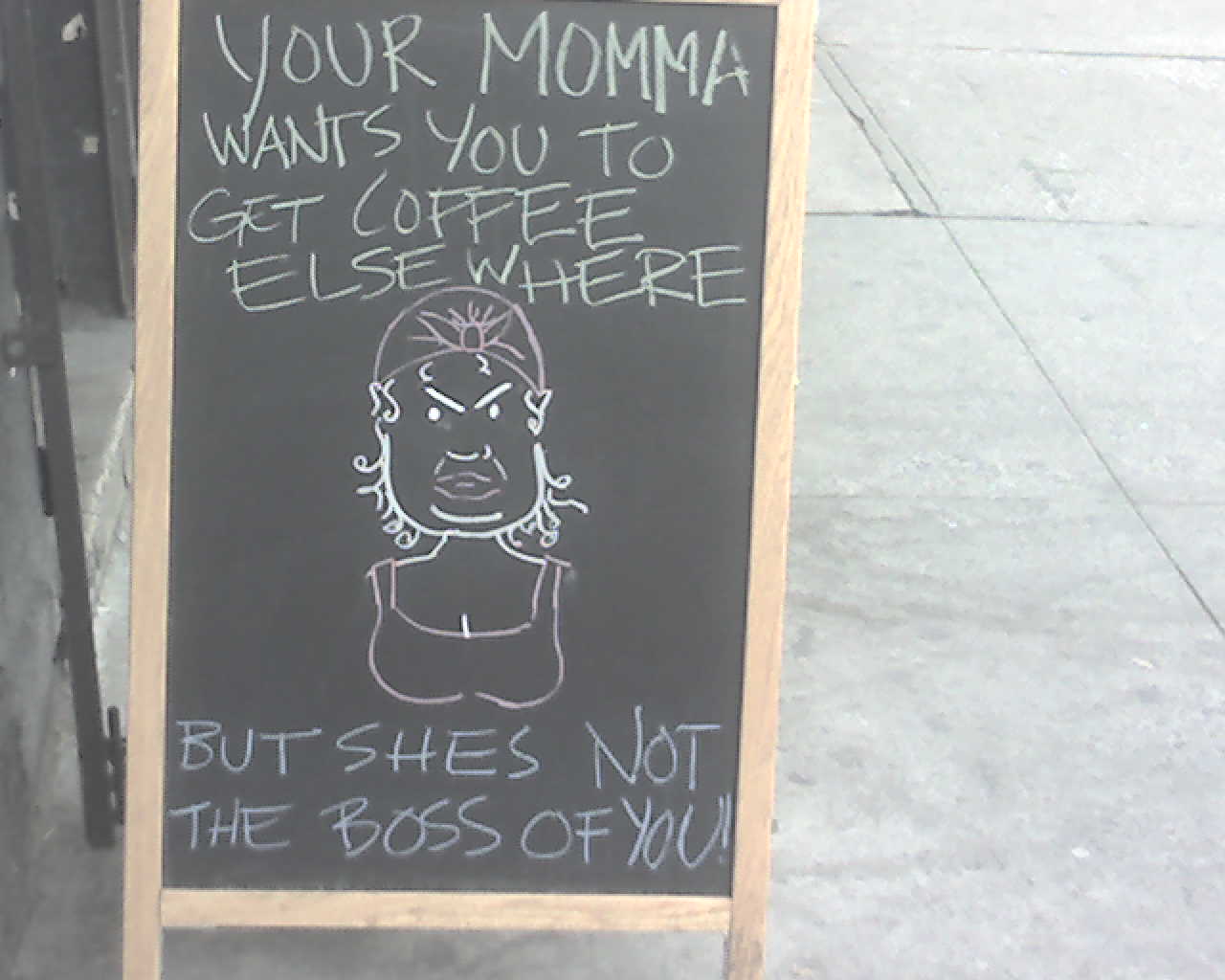 I don't know. I do want to rebel but that mama is pretty terrifying. Better just go home.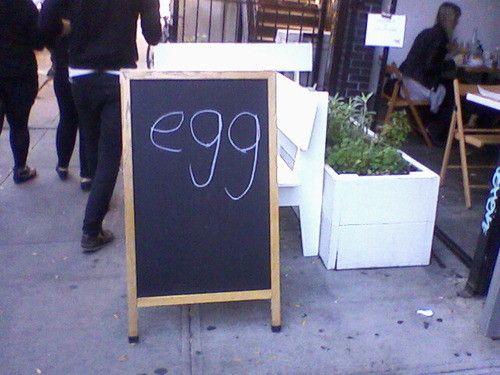 5 minutes later: "WHAT DO YOU MEAN, YOU'RE OUT OF EGG?!?!"
 

Word to the wise: do NOT touch the parking meters at Cajun Mike's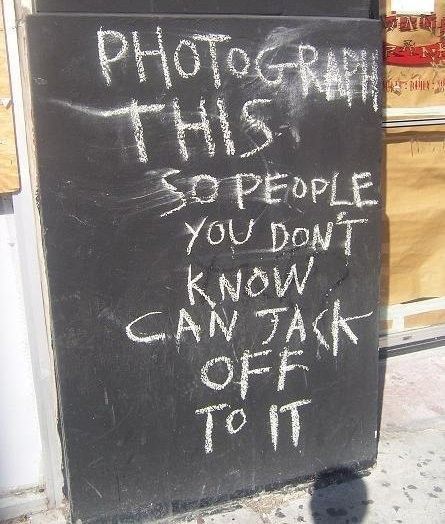 And if you photograph THAT, you get half off well drinks from 7-8.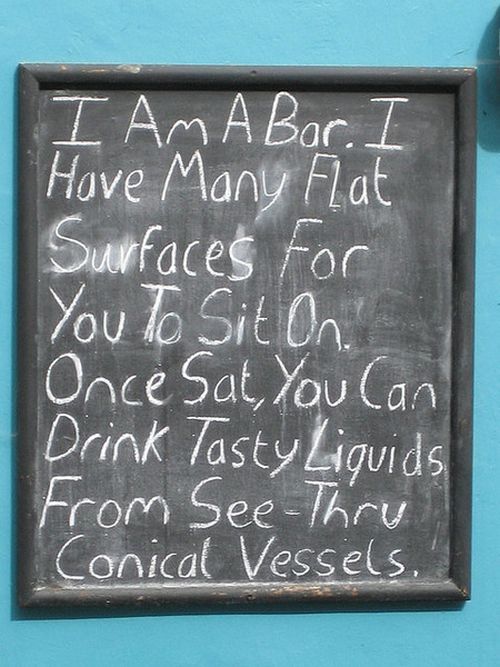 We bet this is a zinc bar. Zinc bars are such smartasses.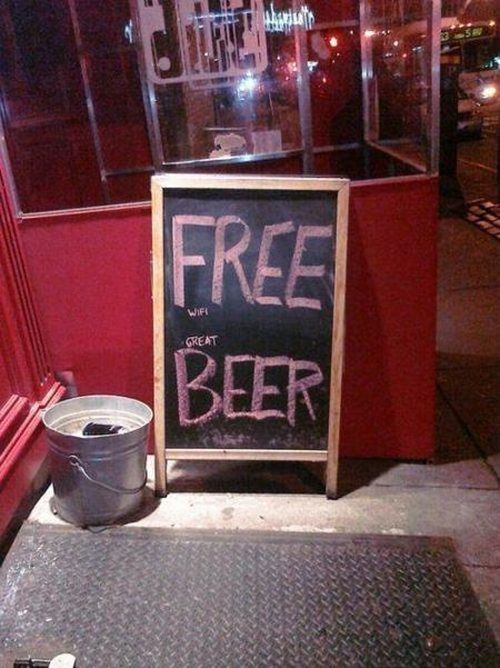 It's almost as hard to find great wifi as it is to find free beer.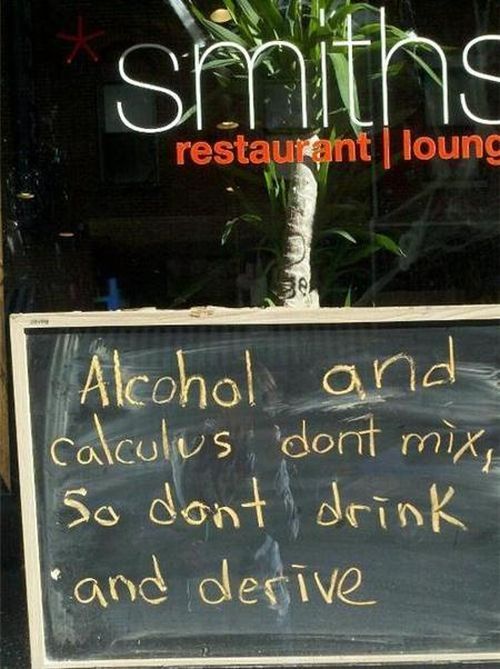 Always assign a designated deriver for all boozy functions. 
Updated 11/03/12: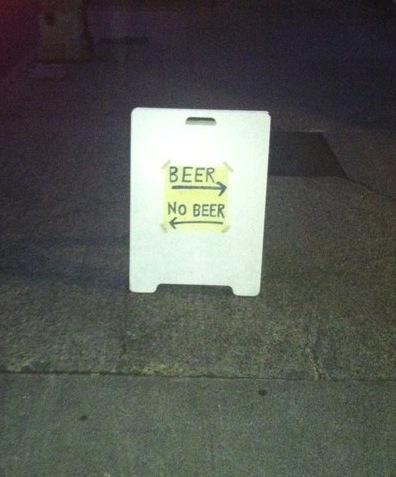 It's like a Choose Your Own Adventure book with only one page.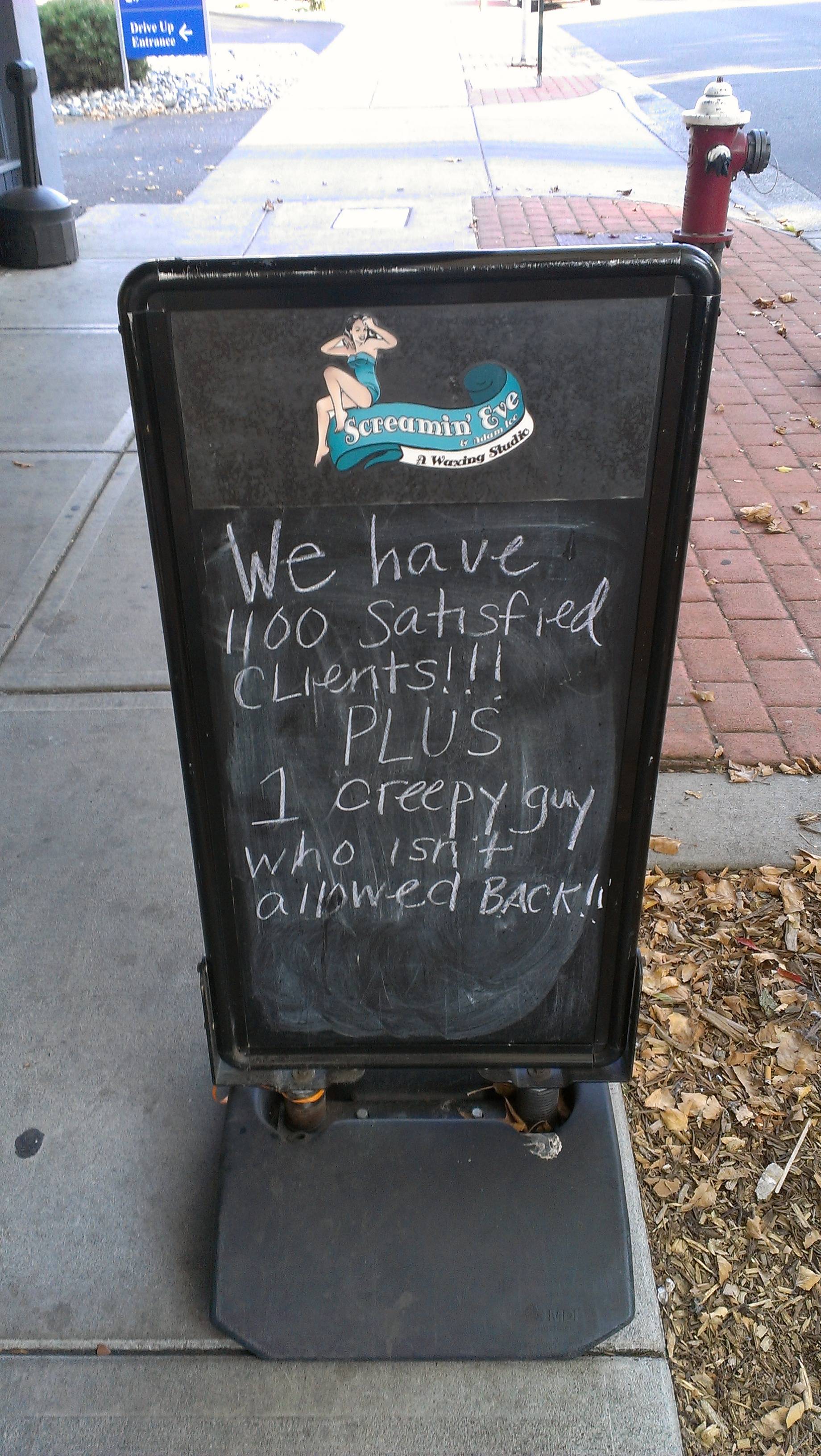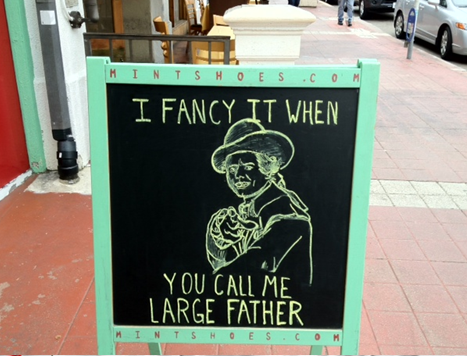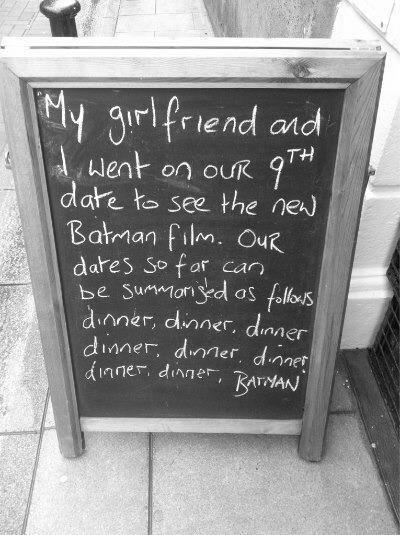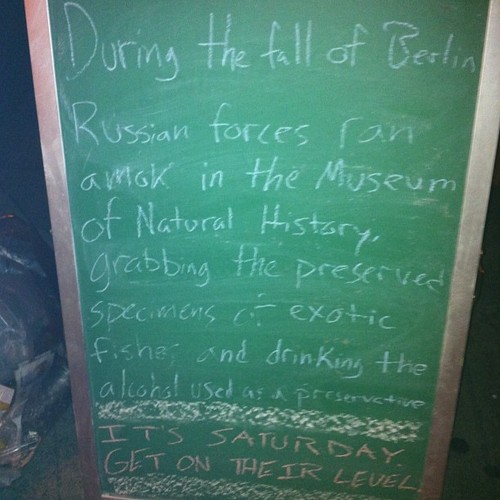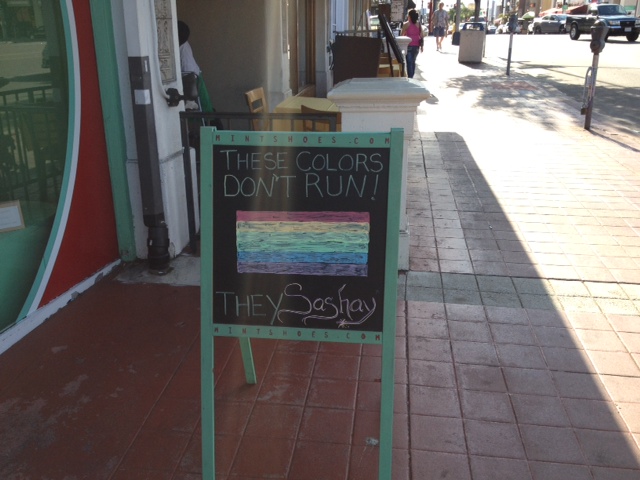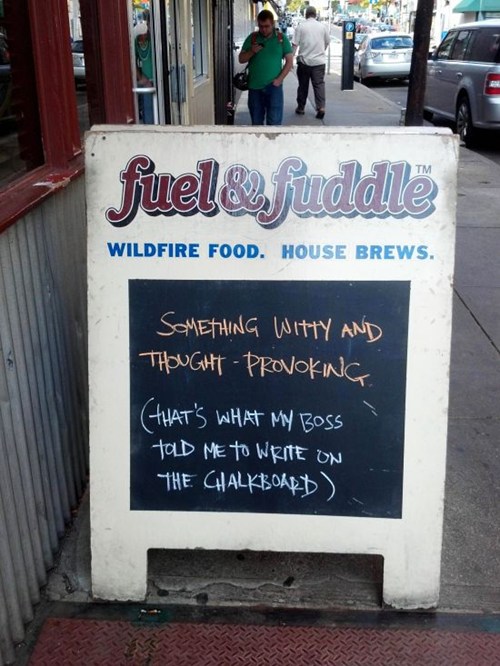 Posted 8/6/12: