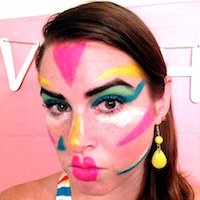 Filed by Ashley Bez

|

Sep 02, 2015 @ 5:50pm
This guy discovered the worst possible recipient of an accidental nude: his brand new employers.
Do you ever do that thing where you're so excited about your new job you just have to send someone a sexy pic of yourself, but you're thinking about your new job so you send it to the HR department instead?
A 23-year-old man in Chicago landed himself a brand new job and managed to un-land it just three days later. He made the age-old mistake of accidentally sending the HR manager who hired him a steamy, nude self-portrait. Oh, and then made the worse mistake of doing it again two days later.