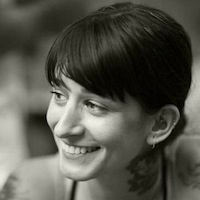 Filed by Jessie Dean Altman

|

May 25, 2016 @ 2:12pm
Beware: nightmares ahead. On Wednesday, May 25, 38-year-old Atthaporn Boonmakchuay was at home in Thailand, squatting over his household toilet when (okay, take a deep breath) a sharp pain alerted him to the fact that a huge python lurking in the toilet pipe had risen up to bite into the tip of penis and wouldn't let go.
สยองงูเหลือม3เมตรพุ่งจากคอห่านกัดอวัยวะเพศเจ้าของบ้านบาดเจ็บสาหัส ม14 ต.บางวัว. รายละเอียดรอหน่อยน่ะครับคนเจ็บเสียเลือดมาก นำส่งโรงพยาบาลแล้วครับ

Posted by คนข่าวบางปะกง on Tuesday, May 24, 2016
Note: Women, even if you do not have a penis, you must realize that this is, for most men, an extremely bad and wildly unfavorable situation.