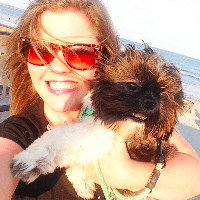 Filed by Missy Baker

|

Jan 11, 2016 @ 2:05pm
For just 200 million dollars, you can be the proud (?) owner of The Playboy Mansion. There's just one catch—a really old horn-dog roommate who never gets out of his pajamas. ABC News reports that the famous party pad was put on the market today, with the condition that 89-year-old perv Hugh Hefner gets to stay in his bedroom until his (likely Viagra-related) death.
Besides bragging rights, the 200,000 square foot mansion comes with 29 rooms (28 if you subtract the old man's haunted boudoir), a home theater, a zoo, a pool, and of course, the infamous grotto and its plethora of communicable diseases.