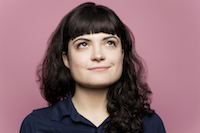 Filed by Jaime Lutz

|

Jul 19, 2016 @ 6:39pm
After his mom deleted Pokémon Go, one 10-year-old boy decided to run away from home—but unfortunately, his older sister was there to capture the whole thing and make fun of him in the process. This, of course, is exactly what older sisters are for. Someday (not today), he will thank her for this, because this is very very cute.
The best part is that when he ran away from home, he took his football medals with him, so you know he meant business. The next best part is those Scottish accents.