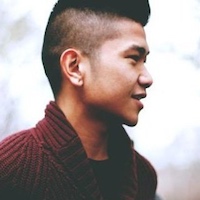 Filed by Keith Estiler

|

Mar 03, 2016 @ 1:55pm
If you're on a hunt for a giant sea monster, a good place to look would be in the notoriously disgusting Gowanus Canal in Brooklyn, New York. Two years ago, photographer Steven Hirsch happened on the canal. He didn't find a horrible sea beast, but he did find oil sludge rising from the waste-ridden waters. It was disgusting, but Hirsch couldn't let go of his impulse to snap some pics. To his surprise, the polluted waters made for some trippy, beautiful photographs which are in his new book, Gowanus Waters.