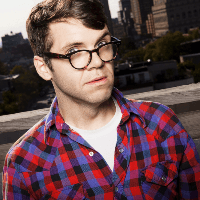 Filed by H. Alan Scott

|

Jul 12, 2016 @ 4:38pm
Eddie Prosser of Jackson, Mississippi has a problem. You see, there's a big stinking pothole outside his home. It's been there forever! He's called the city multiple times, but nothing happens. So instead of calling yet again, he chose to send the city a message with a little passive aggressive positivity. He celebrated the pothole's birthday with a sweet little card.
This is the ultimate example of killing them with passive aggressive kindness.
He told WJTV in Jackson...
"I thought it was time to do something different."
Different indeed.
The card reads...
"Happy Birthday Pothole! I have been here a year! My 2 little brothers, too!"
Prosser said the city got back to him once. Unfortunately, they haven't reached out after Prosser's very aggressive sweet gesture.
Not for nothing, but Prosser's handwriting should be applauded. Very impressive.