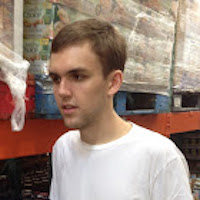 Filed by Bijan Samareh

|

Sep 11, 2015 @ 2:35pm
This is messed up on so many levels.
Amber Telson, a former dancer for the Utah Jazz, divorced her husband after they had three kids together. He was pretty confused, not mention a bit suspicious — she had been spending a lot of time with one of her 17-year-old dance students. He hired a private detective to do a little snooping, and the PI caught Telson having sex with someone who wasn't her husband in her dance studio. Who was that person, you may be asking?