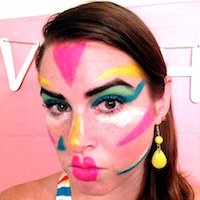 Filed by Ashley Bez

|

Sep 02, 2015 @ 4:30pm
Basically, you can just do whatever you want once you're a senior citizen.
Howard Arthur Klein is an 87-year-old man who was arrested for allegedly trying to pay a woman to have sex with him in in Grand Rapids, Michigan. The woman ended up being a cop, so like, the total opposite of a prostitute. Howard denied the charges, saying that the reason he slowed down to talk to the female-officer-posing-as-a-sex-worker was because he thought it was a woman from his church. Oh, Howard! Really laying it on thick with that excuse there, buddy!