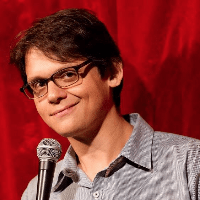 Filed by Matt Nedostup

|

Jul 29, 2015 @ 11:13am
A San Diego man paid a steep price in money and health in his effort to take the ultimate selfie.
I love the quote in this video. Wait until you hear how he got bit. @10News at 11. pic.twitter.com/Gs4ISAVzeE
— Dan Haggerty (@10NewsHaggerty) July 14, 2015
Have selfies finally gone too far? No, they went too far years ago. But consider this further proof.
Todd Fassler was trying to get a selfie with a rattlesnake he found in some brush when the reptile did something peculiar: it bit him. Next thing he knew, he was in the hospital, nursing a grotesquely swollen arm and making weird homemade Pepsi ads from his bed.