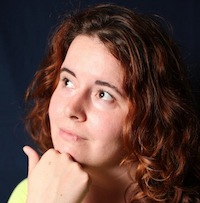 Filed by Aimee Lutkin

|

Sep 22, 2015 @ 9:56am
Slide fetishist Christopher Johnson was arrested this week for making sweet love to a playground slide in Stoke Green Park in Coventry, England. It was his second offense. What do you do with a problem like Mr. Johnson?
Ban him from playgrounds forever! Or three years, at least. That's what happened to the 46-year-old repeat offender. The Coventry Magistrates Court gave him a three-year Criminal Behaviour Order. The order bans him from "partying" at any parks, leisure centers, swimming pools, lidos (what is this, Englanders?) or playgrounds featuring that seductive temptress we call a slide.