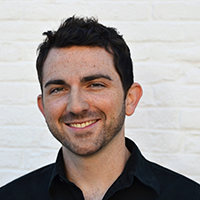 Filed by Chip Dwyer

|

Jan 13, 2016 @ 11:30am
A homeless man living in the Tennessee woods for the past 16 years would not accept help for himself until he had a guarantee that all 31 of his dogs would also receive help. The man and his dogs lived in Natchez Trace State Park, just over 100 miles outside Memphis, Tennessee.
He agreed to medical attention and living assistance after having health issues, and after the Animal Rescue Corps (ARC) promised to provide veterinary and adoption assistance for each of the dogs. According the ARC, the dogs were about as healthy as can be expected after living in the wild:
The dogs of various sizes and breeds were living exposed to the elements and running loose in a pack. Three of the dogs exhibited signs of serious leg injuries, some had broken teeth and lacerations, none had been vaccinated, and all had internal and external parasites, such as ticks.