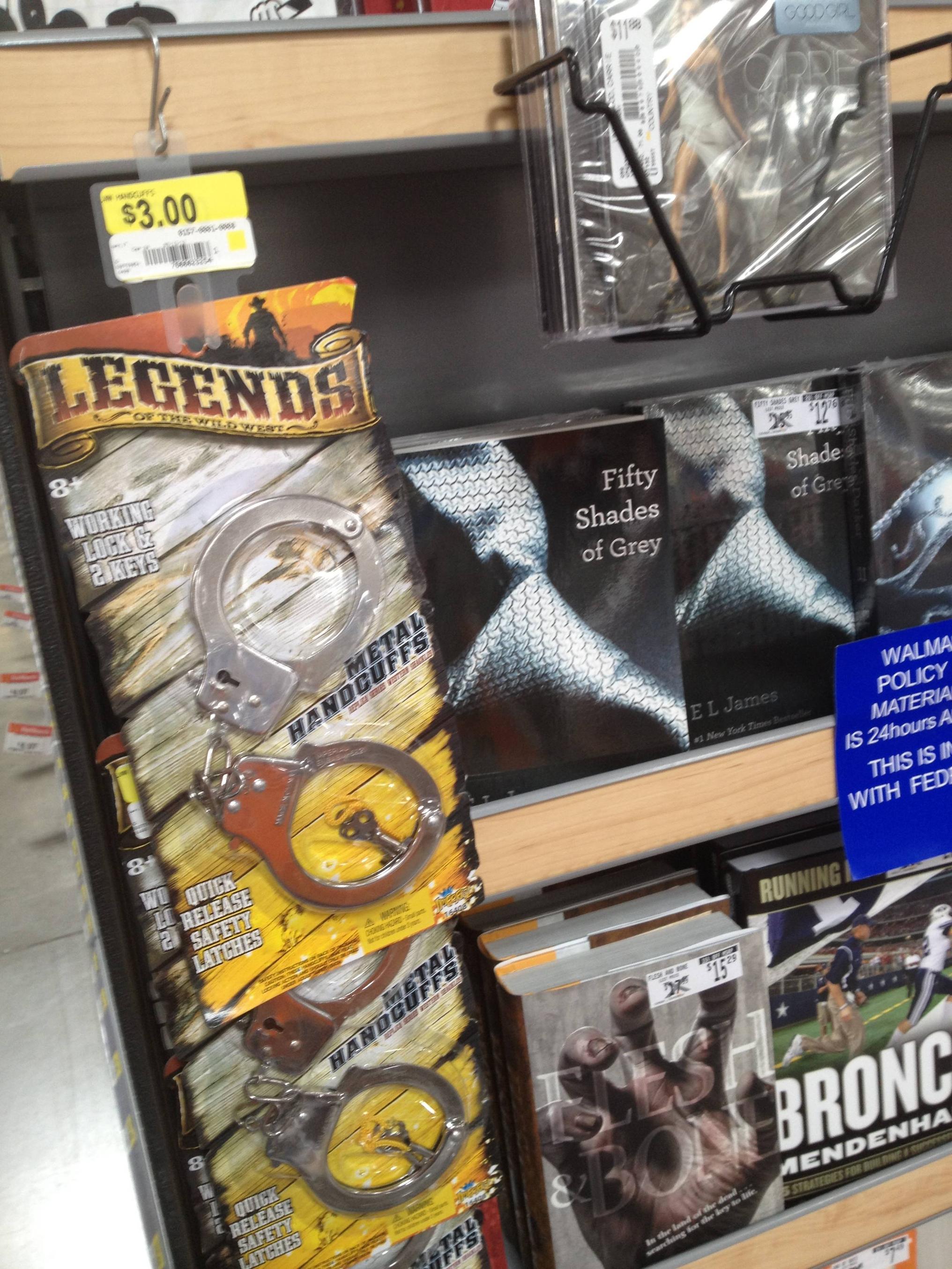 It only gets weirder when you see the other books.
Any copy of Fifty Shades of Grey is already pretty awkward all by itself, but when it shares its shelf space with pretty much anything else, it lends that previously dull item an erotic overtone. When smartass employees start messing with the displays, the result can be a kind of horny poetry. None of this takes away from the fact that the book's sentences go through more contortions than its protagonists, but at least it gets kids reading.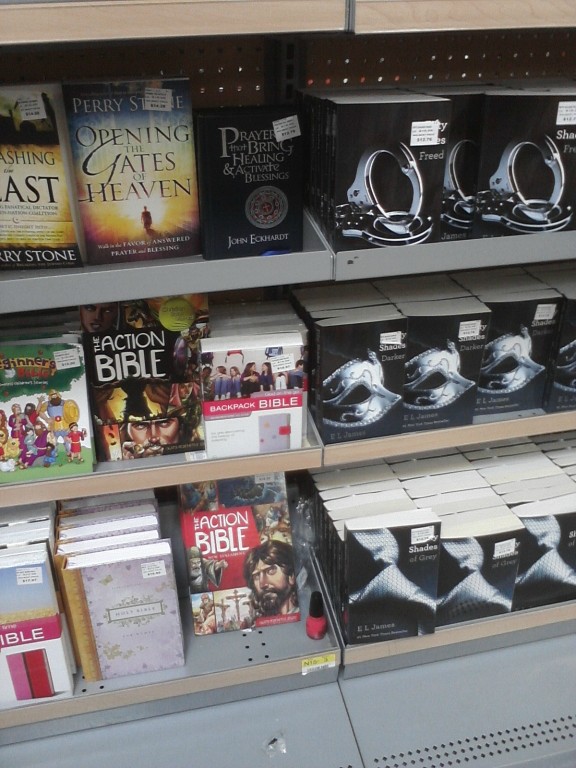 No matter which book you came for, you end up wondering what you're missing.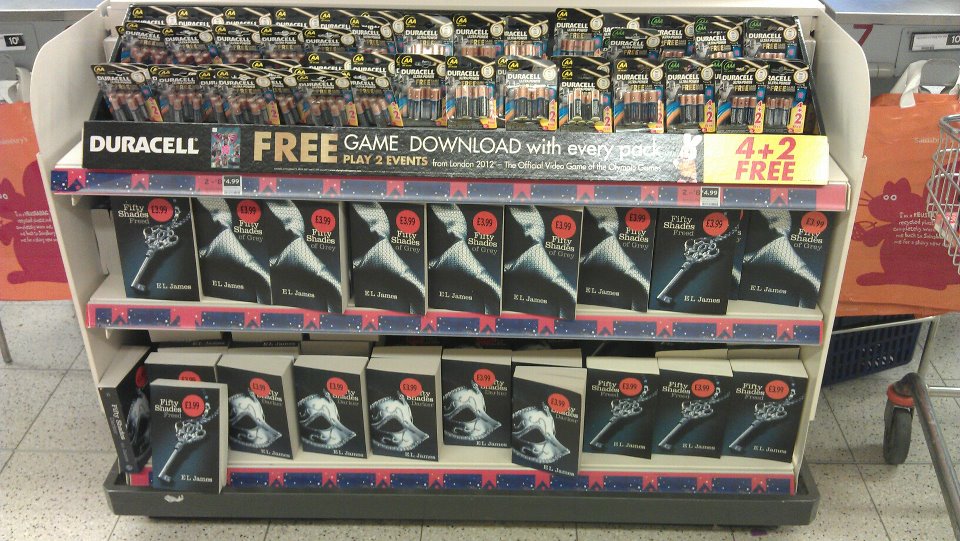 You can practically hear the shelves humming.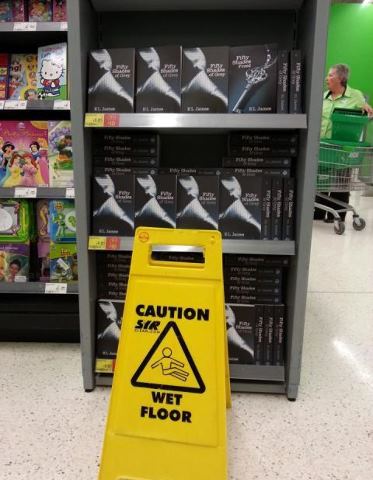 They could at least move away a few feet before reading.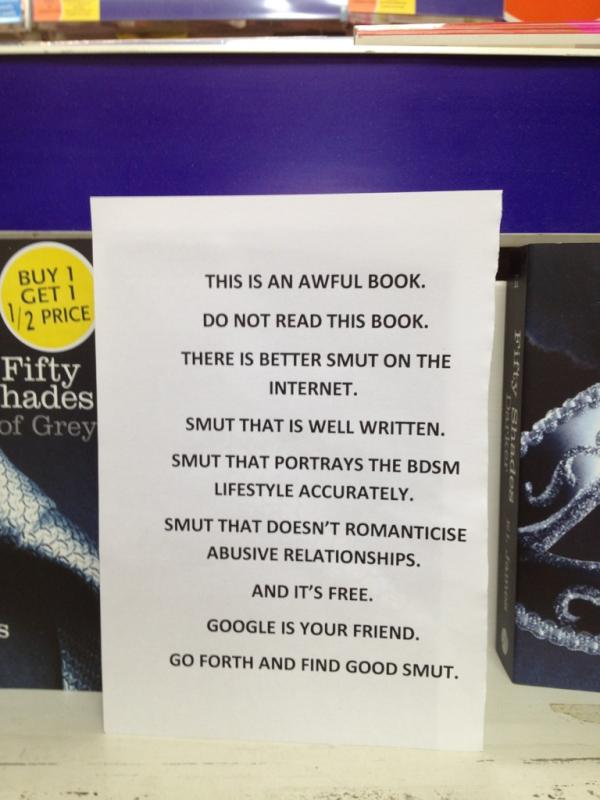 And when you do, please send us a link.