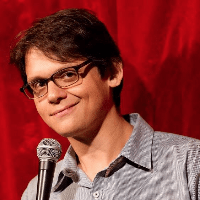 Filed by Matt Nedostup

|

Jun 25, 2015 @ 11:35am
The Broaddus family are suing the previous owners of their home for not telling them it was being stalked.

Nothing ominous about this place. (via CBS 2)
It's every homeowner's worst nightmare (or second-worst, after bed bugs). The Broaddus family found their dream home: a six-bedroom, $1.3 million house in beautiful Westfield, New Jersey. They moved in with their three young children, and only enjoyed three days of peace before they started receiving chilling letters from someone calling himself "The Watcher."

The Watcher (via Wikia)
In the numerous letters that followed, The Watcher had plenty of nightmarishly creepy things to say, including: