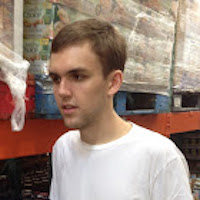 Filed by Bijan Samareh

|

Jul 14, 2015 @ 6:45pm
The sculpture scene of 70s Japan was a crazy place.

He's like Geppetto...sort of. (via Kotaku/Naver)

Yoneji Inamura is a 95-year-old living in the Gunma Prefecture of Japan. For reasons unbeknownst to you and I, he made some crazy sculptures made out of preserved bugs in the 70s. The first one he did depicts Nitta Yoshisada, the head of one Japan's most prominent 14th-century families. He made it in 1970 out of 5,000 preserved insects. It was put on display in his home, for a Children's Day celebration.

"Mom, can we not go to Uncle Yoneji's house for Children's Day?" (via Kotaku/Naver)