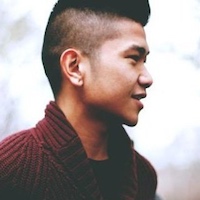 Filed by Keith Estiler

|

Mar 18, 2016 @ 10:08am
The Internet is losing their chill over one woman who apparently vanished during a live news report on Danish TV. While a man is being interviewed by TV2's Sports Center show at an airport's baggage claim, a blonde woman—who stood behind him in the shot—appeared to go poof.
Take a look at the viral video, below.
https://www.youtube.com/watch?v=xl-WUmiQBSc
In the video, some random woman pushing a baggage cart walks past her and then the lady seemingly vanished. Uncanny, but probably not evidence of paranormal activity, right?