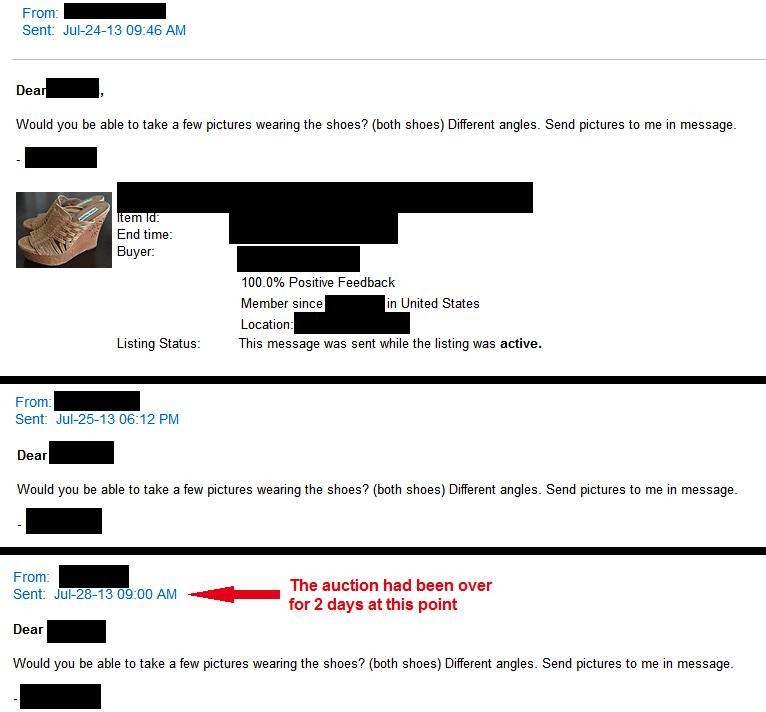 Like the saying goes, the squeaky wheel gets the pervy foot pics.
It's difficult for a woman to venture onto the Internet without strangers attempting to masturbate to parts of her person. One intrepid entrepreneur of second-hand footwear experienced this first-hand when she posted an ad selling a pair of shoes on eBay. She was quickly inundated with the above emails from an obvious foot fetishist who is as persistent as he is horny for fungus. He even continued sending his foot pic requests after the auction ended.
To keep her potential customers satisifed, the woman's husband decided to help out around the store and send the foot-lover the modeling pics he requested.

Only way it might have been more fun is if he didn't admit to being her husband. "Here are the pics. Sorry, didn't have time to shave. Knock yourself out."
(by Bob Powers)