1. Someone threw a shoe at Hillary Clinton's head. At a convention in Las Vegas yesterday, someone threw a shoe at Hillary Clinton, narrowly missing her head. Clinton ducked out of the way and asked "was that a bat?" Once she realized it was a shoe, Clinton quickly quipped "Is that someone throwing something at me? Is that part of Cirque du Soleil?" (She was in Vegas, remember. Lots of Cirque du Soleil jokes to be made.) Later, Clinton added "Thank goodness she didn't play softball like I did." The whole incident was obviously staged as a way to garner sympathy for Clinton before she launches her 2016 campaign for the White House. Keep an eye out, folks: over the next few weeks, Clinton will be dodging fruit, small pets, umbrellas, and more.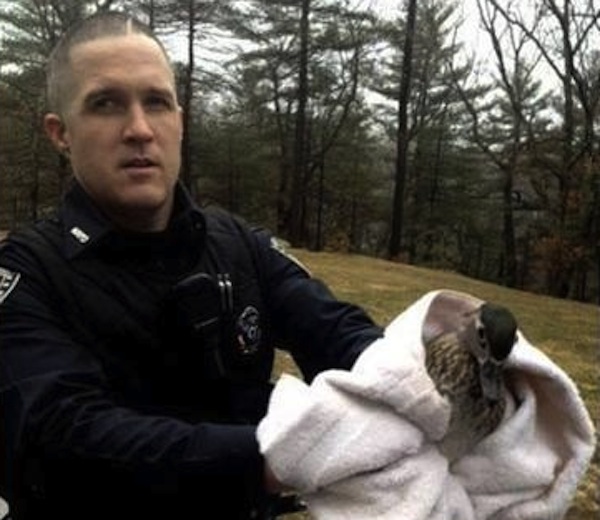 (North Reading Police Department)
2. A duck was detained for breaking and entering. Ever since avian flu failed, birds have been trying new and frightening means to wipe us out. This past Saturday, a woman in North Reading, MA, called police after hearing a disturbance downstairs in the middle of the night. When the cops arrived, they discovered a female wood duck had come down through the chimney and was getting soot simply everywhere. Asked her reasons for being there, the duck could not give a straight answer, but muttered something about just wanting to have a good time. A breathalyzer test was negative, and the woman decided not to press charges. The unnamed duck was released at Swan Pond, where no doubt the swans punished her better than our duck criminal justice system ever could.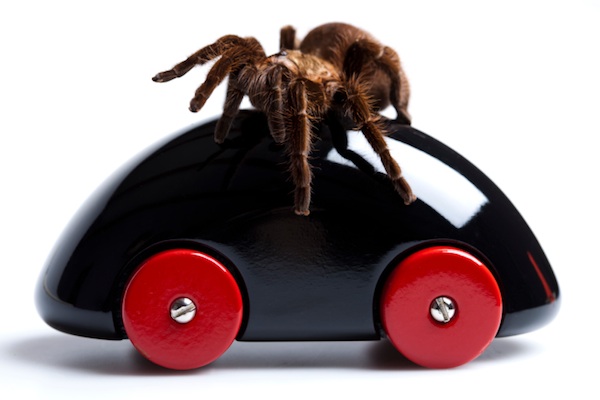 3. Mazda recalled cars (again) because of potential spider infestation. Mazda recalled 46,000 Mazda 6 cars this week because of the potential for spider infestation. Apparently, the fuel lines of these cars are like Starbucks for yellow sac spiders (not pictured—that's a tarantula cause tarantulas are more badass! But that is an actual Mazda 6.) They want to hang out there all day and not even buy a drink. The spiders weave webs in the fuel lines and cause too much pressure to build up in the car's gas tank, which can potentially crack, leak gas, and start a fire. The best part? This is the second time Mazda had to issue a recall due to spiders; the first time was in 2011. When asked for comment, spiders were like, "We're spiders. We can't talk, you morons!"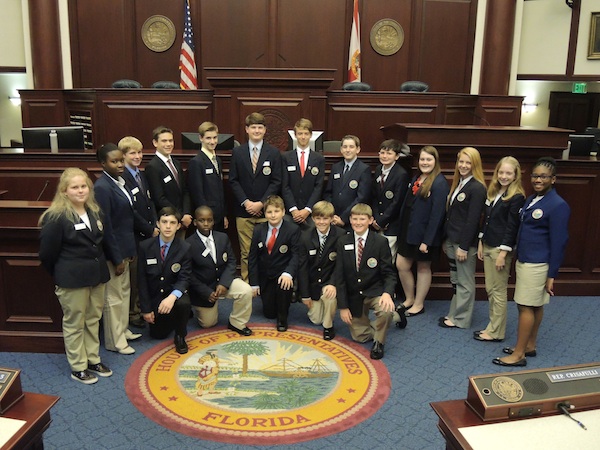 (via Florida House of Representatives)
4. Florida House Republicans made teen pages leave during a debate on abortion rights. The Florida House of Representatives has a special program for students age 12-18 that allows them to spend a week as pages or messengers, assisting representatives while "observing state government in action." Err, most of the time, that is. Earlier this week, the House kicked the teens out during a debate over a measure that would make more abortions illegal. The motion would make abortions illegal after a doctor had determined the fetus was viable and outlaw most abortions after 20 weeks (it passed). Obviously, the subject was too racy for students, whom it might actually, y'know, affect. The students were let back onto the floor once the House had moved on to their next, more kid-friendly topic: guns!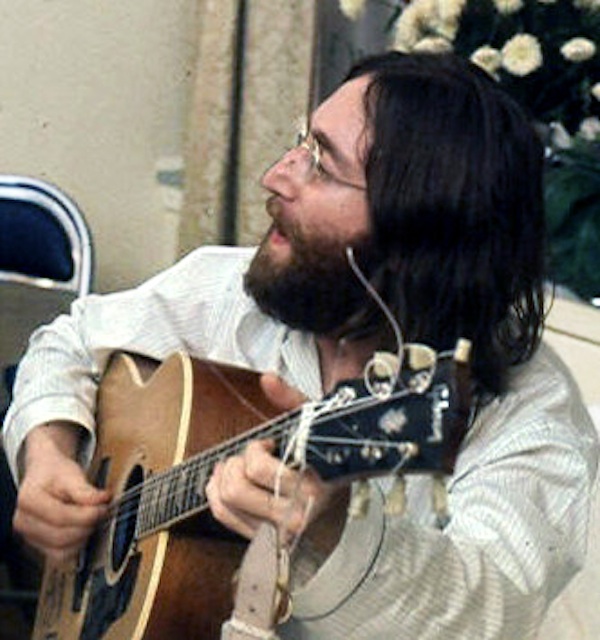 (via Wikipedia)
5. A Canadian dentist who owns John Lennon's tooth announced plans to someday clone the Beatle and raise him as his own son. Michael Zuk, a Canadian dentist who purchased John Lennon's tooth at an auction for $30,000, has declared his intention to clone the musician once the technology becomes available. Zuk wants to own Lennon's gene sequence, which I'm sure the public has no problem with. He also wants to be John's dad. But don't worry, Zuk plans to be a good dad. He says he'd "hopefully keep [Lennon] away from drugs and cigarettes, that kind of thing," though "guitar lessons wouldn't hurt anyone, right?" I'm looking forward to hearing Lennon2's great ballad "You've Got To Hide Your Teeth Away."
(by Shira Rachel Danan)