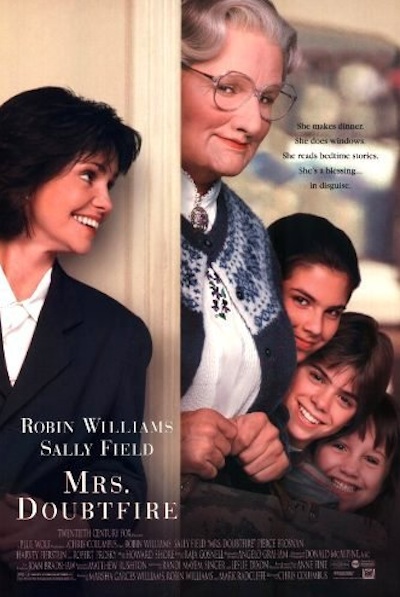 1. A sequel to "Mrs. Doubtfire" was announced. According to the Hollywood Reporter, a sequel to 1993's Mrs. Doubtfire is in the works, with Robin Williams and director Chris Columbus already on board. Apparently, they've been trying to make a sequel since 2001, but Williams and Columbus weren't enamored of any scripts until Elf screenwriter David Berenbaum got involved. Of course, we're all itching to know just how this movie could possibly require a sequel and how much money the sequel will make. In case you've forgotten, Robin Williams' character is unmasked as Euphegenia Doubtfire at the end of the first movie. Also, his kids would be their thirties by now, and hopefully a bit less gullible. Personally, I'm already looking forward to Mrs. Doubtfire IV: Divorce in Space!
2. Two sets of undercover journalists accidentally uncovered each other. A couple of Bulgarian journalists for Nova set out to unmask the seedy world of illegal baby buying in their country. Their concern was that British couples sometimes seek to purchase babies in Bulgaria and Romania rather than going through a legal adoption process. The journalists found an online ad from a British couple that was exactly what they wanted. They met the Brits, claiming to have a baby that needed a home, and discussed the terms of the purchase while secretly filming. No money or babies changed hands, but later, the Brits sent the Bulgarians an email admitting that they, too, are journalists (for the Times), doing a report on baby smuggling. Talk about silly mix-ups! This would really be the goofiest story ever if not for the tragic backdrop of human trafficking.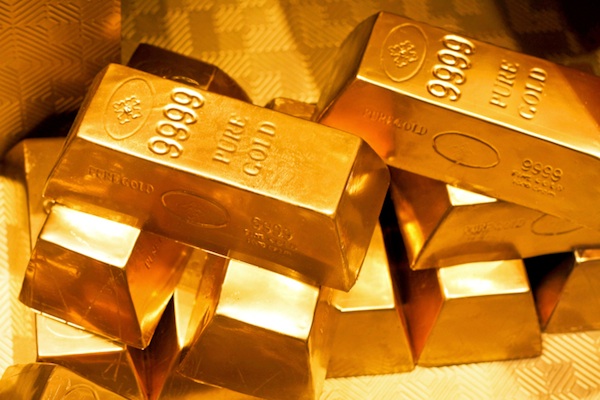 3. Doctors found 12 bars of gold in a man's stomach. A 63-year-old Indian businessman went to see his doctor this week, complaining of indigestion and an upset stomach. Embarrassedly, he admitted he'd eaten a bottle cap to anger his wife during a fight (like you do). Surgeons examined him and discovered 14 ounces of gold inside the man's stomach. One can only imagine the man felt sheepish for forgetting he'd ingested that much bullion. But that's what happens as you get older! You start to lose track of names, dates, what precious metals you ate that week, etc. Apparently, gold smuggling is becoming a problem in India, and customs authorities quickly confiscated the gold this man had partially digested. Meanwhile, being a surgeon has become an even more lucrative profession.
4. A guy shucked oysters on the New York City subway. For some reason, this guy was shucking oysters on New York's N train this week. His commitment to the task is a little too cute not to make us suspicious he's promoting something, though it's unclear what. (A new oyster flavor of Clif Bar?) The mini jar of Tabasco and pre-cut lemon slices are a nice touch, but if this was someone who was really just enjoying a snack on the train, I think the whole process would be a lot messier. That being said, I'd rather be next to a guy shucking oysters than 90% of the people on my morning commute, so carry on, sir.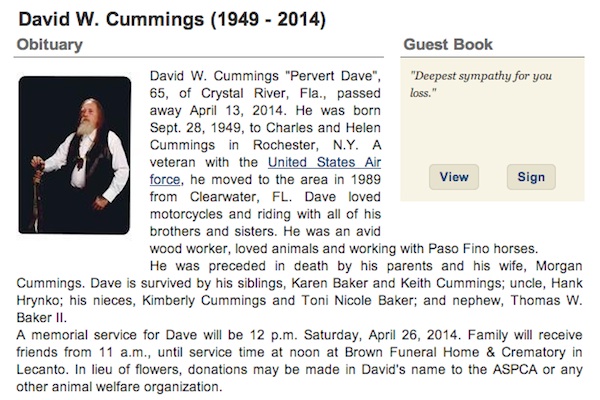 5. An obituary was written for "Pervert Dave." How do you hope to be remembered when you're gone? As an altruist? A friend? A big old pervert? Hopefully, David W. Cummings of Crystal River, Florida, wanted to leave behind memories of what a perv he was, because someone published an obituary in the Citrus County Chronicle that calls him by the nickname "Pervert Dave." No mention is made in the obit of how Dave earned this moniker—perhaps an unfortunate incident at a summer camp many years ago?—though the article does mention his love of motorcycles and animals. We just have to believe Mr. Cummings is looking down on us from Heaven while we're in the shower. 
(by Shira Rachel Danan)