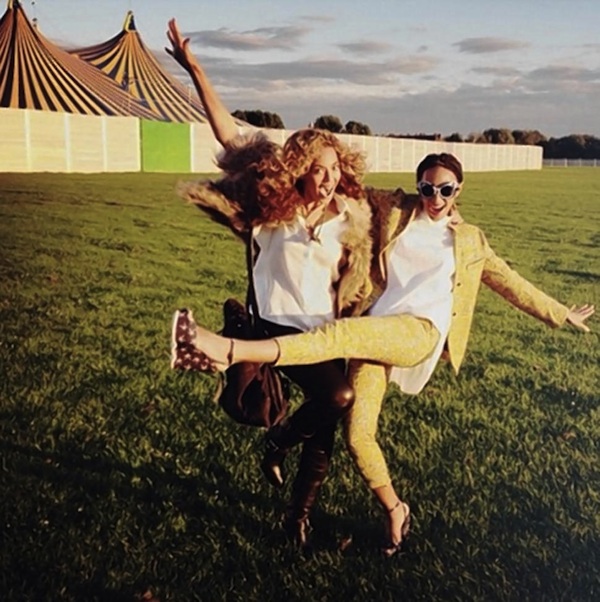 (via Instagram)
1. Beyonce and Solange communicated via a silent Instagram feud. A Beyonce Instagram photo is worth way more than a thousand words—this is Queen Bey we're talking about. Earlier this week, footage was released showing Jay-Z getting beat up by sister-in-law Solange Knowles in an elevator following the Met Gala. Since then, the country has watched, captivated, as the two sisters communicated their feelings about each other via photos posted to and removed from a social media site. First, Solange took down nearly all her photos of Beyonce from Instagram. Then on Wednesday, Beyonce reaffirmed their sisterhood by posting four photos of Solange to her Instagram. Solange, apparently moved by Beyonce's act of contrition, shared two new photos of the stars as little girls on Thursday, one of which she has since taken down. All of which brings us to today, when the two women, along with Jay-Z, released a statement saying they had moved on from this family matter. Clearly, the Instagram family therapy session worked, but I won't feel totally satisfied until Jay-Z posts a photo of the three of them hugging.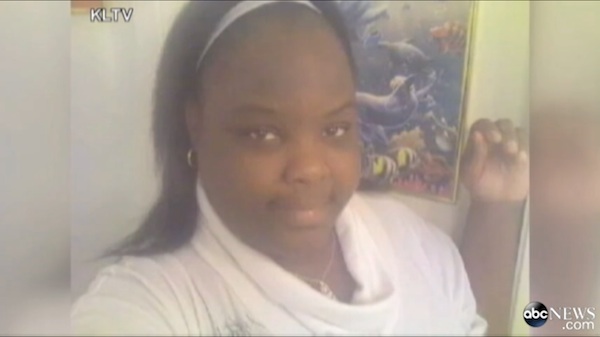 (via ABC News)
2. A 34 year old was busted for pretending to be a high school sophomore. Texas woman Charity Anne Johnson, 34, was arrested this Monday after the woman who had taken her in realized she was lying about being fifteen. Johnson told a coworker, Tamica Lincoln, that she needed a place to live after her parents died. Lincoln, 30, took Johnson in and enrolled her at the New Life Christian School (the top school in the county for starting over, presumably). It was just like that movie Never Been Kissed except presumably Charity is a better actress than Drew Barrymore. For almost a year, Charity attended classes, made friends, and got good grades, until Lincoln found out her real age. It's still not clear why Johnson tried to relive high school, but considering where life has taken her since, I'm guessing those were the best days of her life.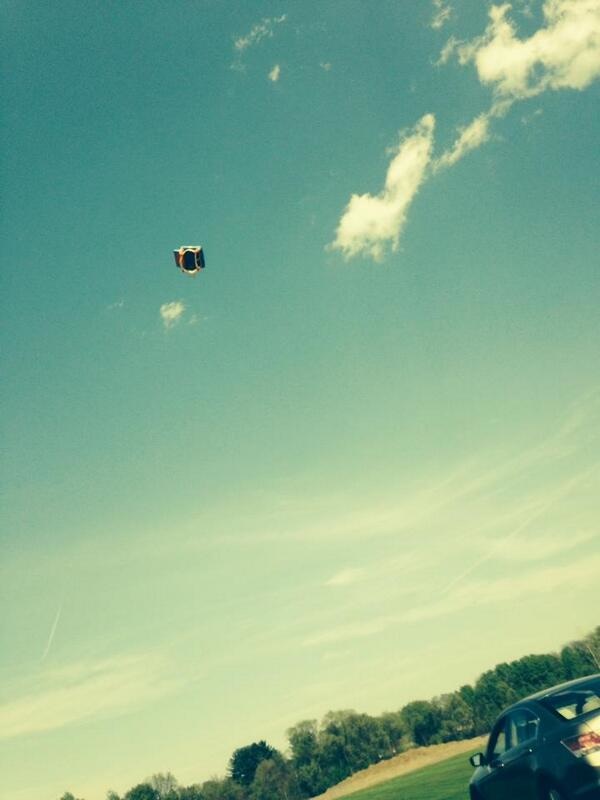 (via @WNYT)
3. A bouncy castle blew 50 feet in the air with three kids inside. Cool shit like this never happened when you were a kid, and that's probably for the best. On Monday, a bouncy castle in South Glens Falls, New York was blown into the air with three children inside, resulting in the dreamlike and totally amazing photo you see above, but also some injuries that are sort of buzz-kills. One of the kids inside, a 10-year-old girl, fell out almost immediately. Two boys, ages 5 and 6, only fell out when the house reached about 15 feet in the air; one broke both arms while the other suffered a serious head injury. There's a lesson here, but I'm not quite sure what it is. No wait, I am sure. It's tie down your freaking bouncy castle.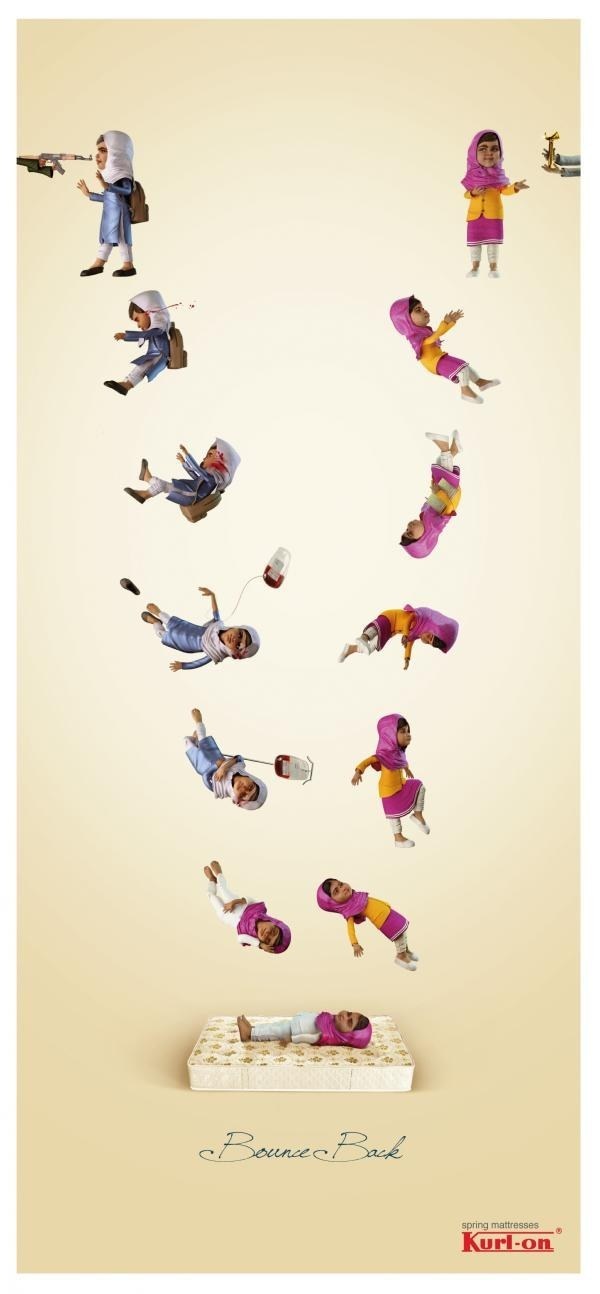 (via Kurl-on)
4. The attempt to assassinate Malala Yousafzai was used to sell mattresses. Speaking of "bouncing," a mattress company in India launched a very weird advertising campaign that centered on the phrase "bouncing back." The art for the campaign features famous people who overcame a major challenge—Gandhi, Steve Jobs—but only one poster made people uneasy. It shows Malala Yousafzai, the now-16-year-old Pakistani defender of girl's education, being shot in the head by the Taliban and then "bouncing back" to receive an award. Of course, when I think of innocent tween girls being attacked by murderous thugs, my first thought is always, is my mattress springy enough? On the other hand, maybe if the Taliban were getting a better night's sleep, that whole region of the world would quiet down a tick.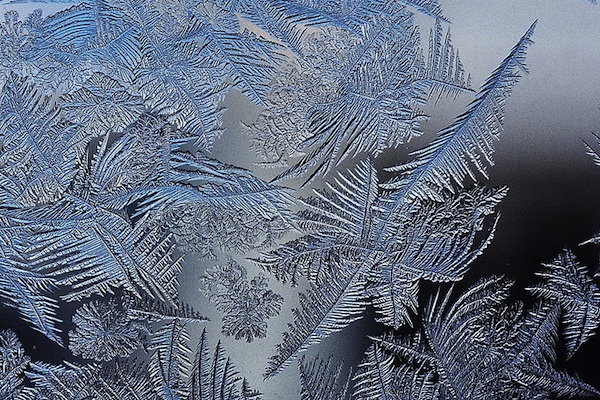 (via Wikipedia)
5. Researchers explained why a furniture salesman who suffered a concussion turned into a math genius. In 2002, Jason Padgett was attacked outside a karaoke bar and suffered serious head injuries. Not long after, as he struggled with PTSD, he began to see the world's "mathematical structure." In descriptions that sound both beautiful and slightly terrifying, Padgett told Live Science, "I see shapes and angles everywhere in real life." (Luckily, Padgett finds his new synesthesia "beautiful.") Padgett was suddenly able to draw mathematical equations. Before, he was a jock who never went to college, but now he's a sophomore studying number theory. And researchers think it's possible all human brains have this same capacity for mathematical understanding locked away. Personally, I'm hoping mine stays locked away. The world is plenty weird as it is. 
(by Shira Rachel Danan)