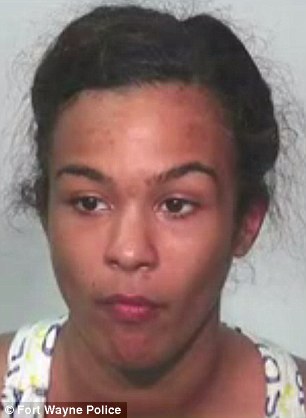 Jesus would drive American. (via Fort Wayne PD)
A Indiana woman ran over a motorcyclist and slammed into a Ford pickup truck because she let Jesus take the wheel. Which is crazy because, you know, the DMV has no record of issuing him a drivers license.
According to police, Prionda Hill, 25, was driving her Pontiac Grand Prix down Jefferson Blvd in Fort Wayne when, "out of nowhere God told her that He would take it from here and she let go of the wheel and let Him take it."
That's when her lord and savior ran down 47-year-old motorcycle enthusiast Anthony Oliveri. Well, first Jesus knocked him off his bike, then he kept going.