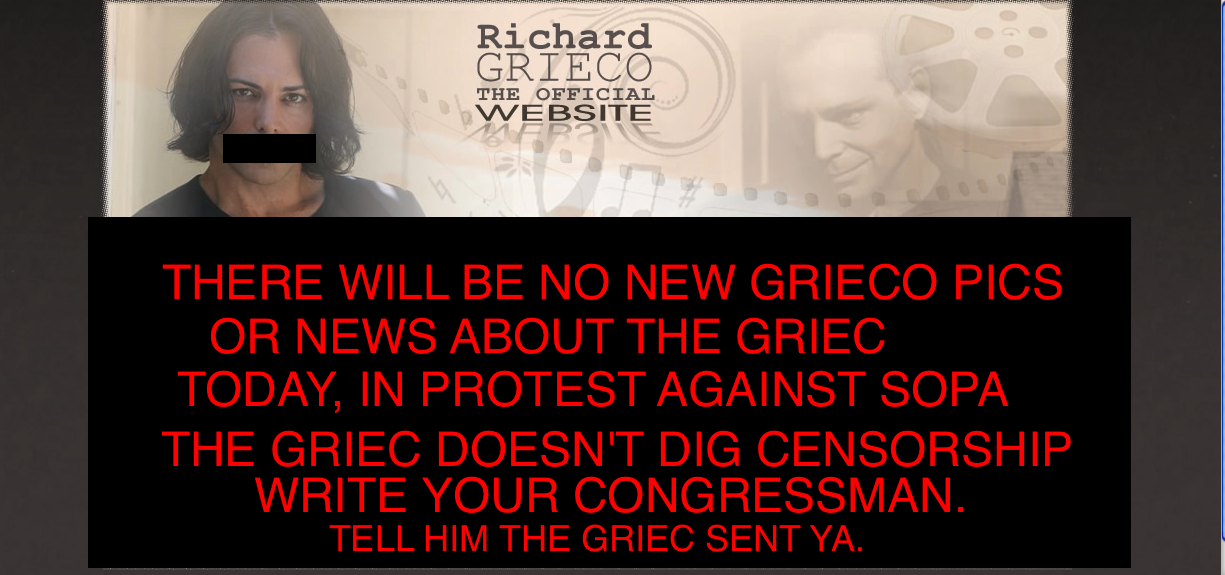 The Official Richard Grieco Website joins the cause.
We're all well aware of Wikipedia and Reddit having blacked out their sites to protest SOPA. While they're the biggest soldiers in this fight, they aren't the only sites on the web. Here's how some of the Internet's less impactful websites might choose to join the cause.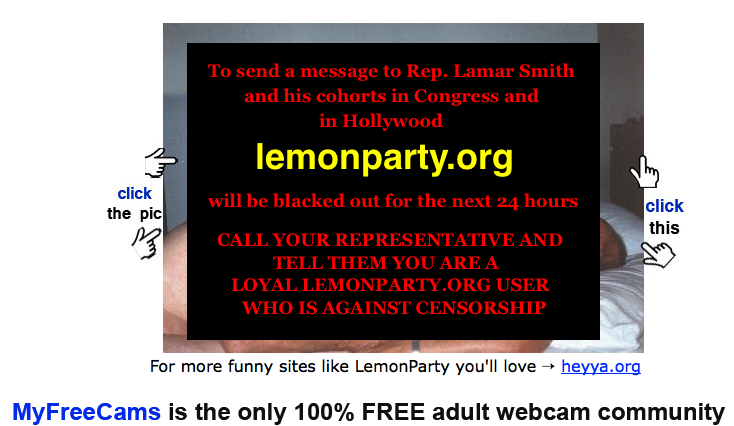 For the rest of the day, you're just going to have to trick people into visiting Meatspin instead.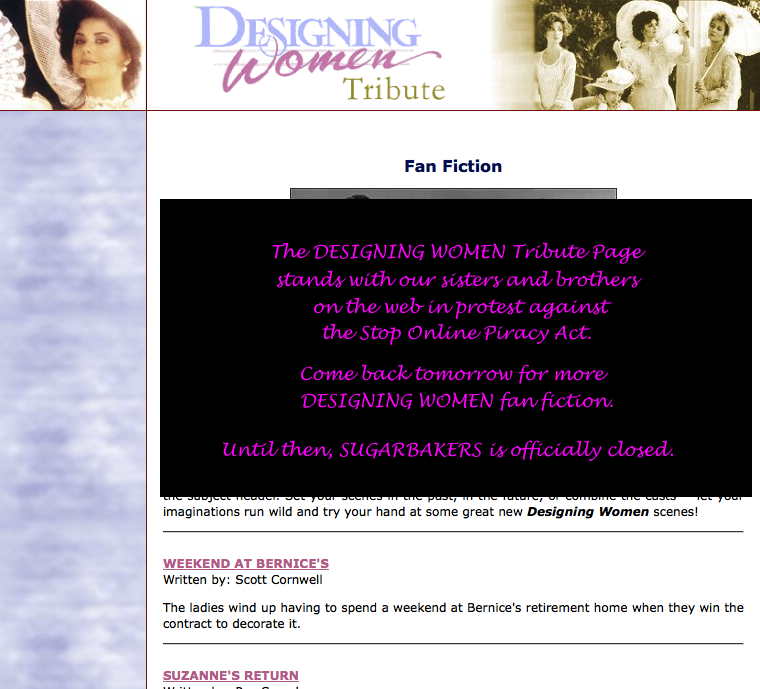 SOPA promises a world in which Designing Women Fan Fiction is subject to government censorship. That's a world in which we do not wish to live.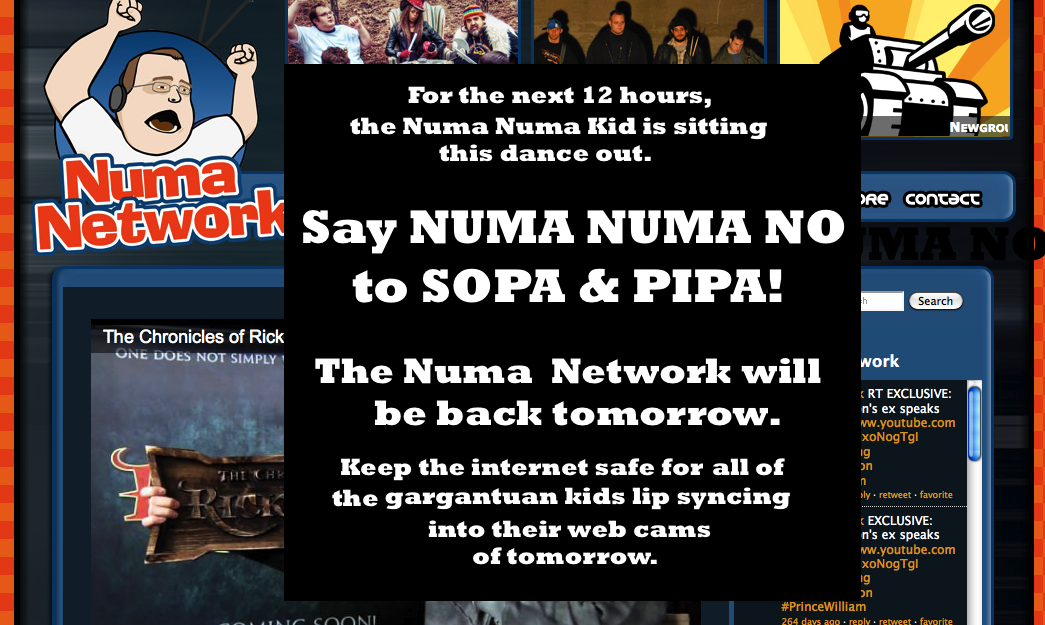 The music has stopped for the Numa Numa Kid.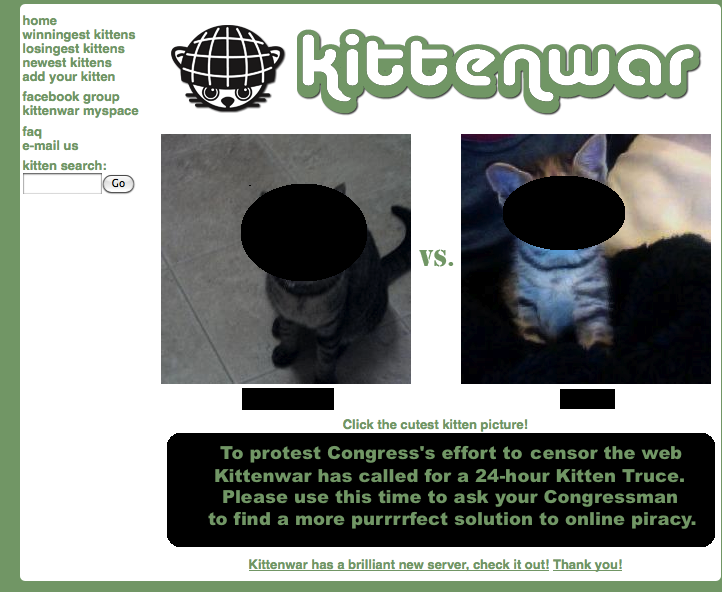 The kittens have called a cease fire in order to join forces against a common enemy.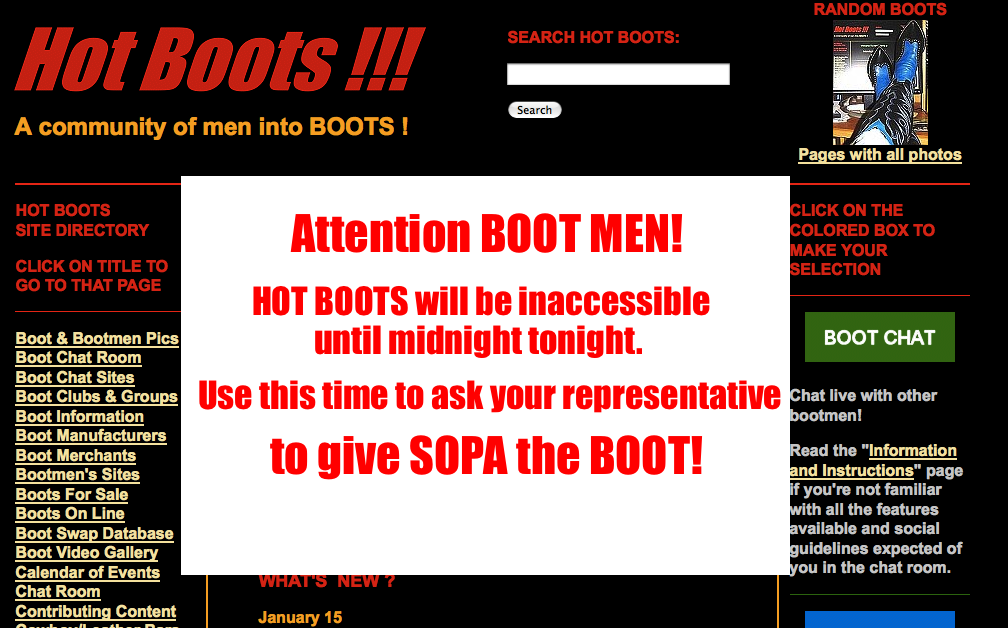 They know the boots will go cold if SOPA gets passed.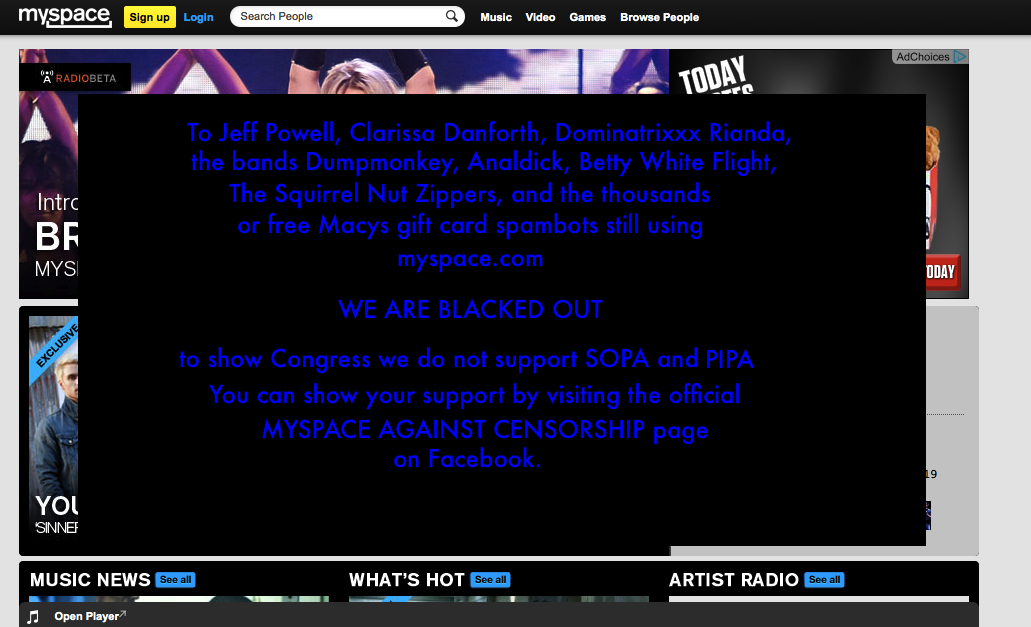 Because remember, it's OUR space, and we have to protect it together.