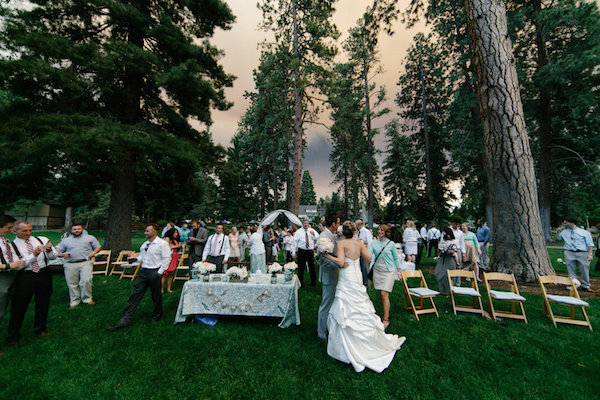 Should anyone here present know of any reason that this couple should not be joined in holy matrimony... (via Josh Newton)
Firefighters tried to shut down the wedding of April and Michael Wolber because the whole wedding party was doomed to burn in the Two Bulls wildfire, but the couple wasn't going anywhere.
"This kinda became our special place." April said of the Rock Springs Ranch in Oregon, according to an interview with KPTV.
Michael remembers telling the pastor, "I have to marry April today and I have to marry her here."
Woah, bro. They eventually ended up getting permission to do an accelerated ceremony, and photographer Josh Newton got the photo opportunity of a lifetime.