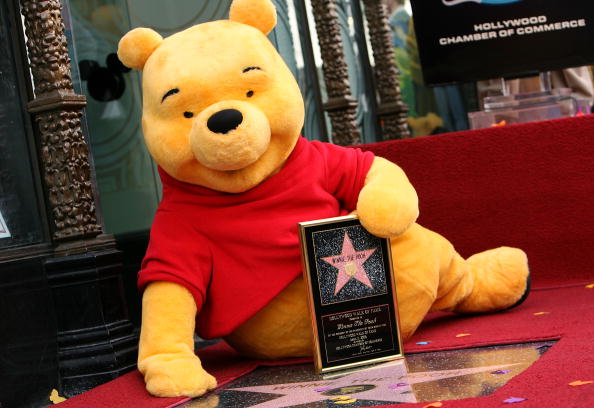 When you're this famous, gender is a state of mind. (Via Getty Images)

Local counselors in Poland are disturbed by the image of a pants-less Winnie the Pooh.
Officials in the small town of Tuszyn met to confer a local playground with a public face when someone suggested the lovable star of AA Milne's Winnie the Pooh books. The zoftig bear was roundly rejected because, horrifyingly, he wears no pants and is therefore "horribly inappropriate for children."

The Croatian Times reports that the meeting was recorded by one of the counselors and then leaked to the press. From the Croatian Times: