Boston is currently experiencing its snowiest February in history. Since January 23, the city has had seven-and-a-half feet of snow.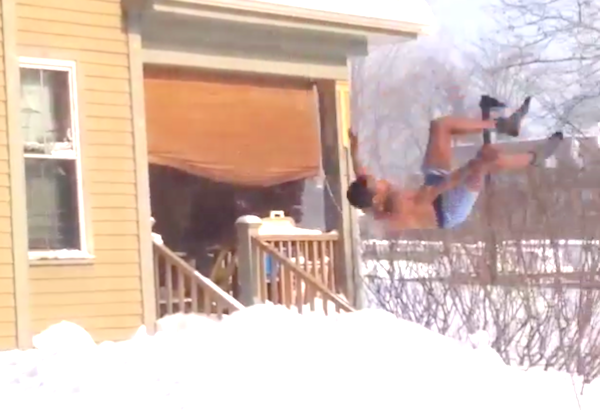 He's got the snow madness. (via Instagram)
Residents have been forced to find ways to amuse themselves.
And one of the stupidest ways is participating in the Boston Blizzard Challenge.






A video posted by MissFree (@missfreemarie) on

The challenge involves jumping from an upper-level window into the mounds of snow below. In theory, the snow cushions your fall, like a cold pile of feathers. In reality, you break your neck.
Boston Mayor Marty Walsh wants people to stop doing this. The #BostonBlizzardChallenge pic.twitter.com/aF4e2o9WIP
— Lee Harvey™ (@MusikFan4Life) February 18, 2015