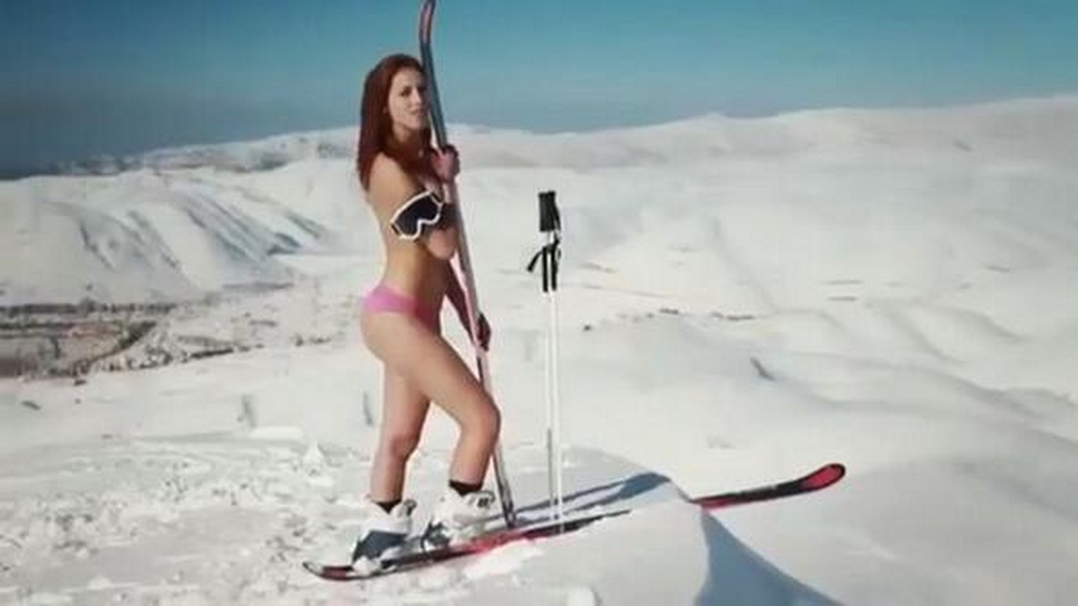 Not the official Lebanese ski uniform. (via)
As far as nude scandals go, the one involving Olympic skier Jackie Chamoun is pretty tame. But because she's representing Lebanon in Sochi, a "near nude" photo shoot Jackie did three years ago for an Austrian ski calendar has landed her in hot water with the government and media back home. Some officials are even calling for an investigation into the matter, most likely so they can get their hands on the calendar and any outtakes.
But before any of that could take place, LeBeerokrat sent out a call to Twitter and other social media for nude photos in support of Jackie along with the hashtag #StripForJackie. The Twitter-verse happily and amusingly obliged. Whether or not it will help Jackie (probably not) remains to be seen, but it is clear evidence that Twitter never needs much convincing when it comes to getting naked. Some are funny, some NSFW, some are bizarre, parody accounts were made, and corporations latched onto it because that's what they do. But it was a nice show of support and for a good cause (#nudity).