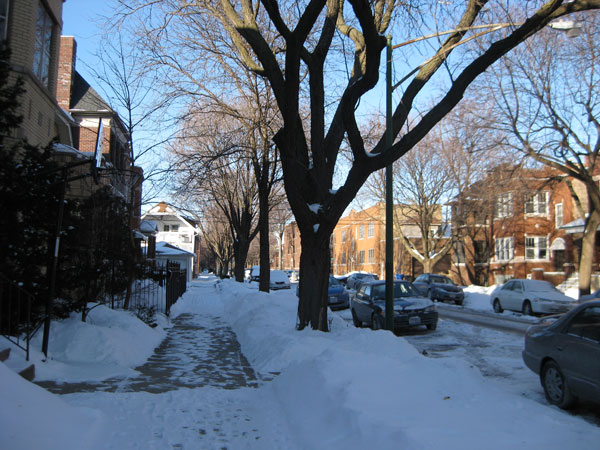 It's currently -2° here on my street on the north side of Chicago, but the "real feel" is -15° which as far as I'm concerned might as well be -375°. As a native east coaster, I'm not emotionally equipped for this kind of cold. As soon as you walk outside and breathe in the frigid air, you can feel the moisture inside your nose start to freeze. A scientist might tell you that the moisture inside your nose is not actually freezing, but I personally do not want to listen to a know-it-all scientist telling me anything when it's this fucking cold. I just want someone to tell me I can go back inside.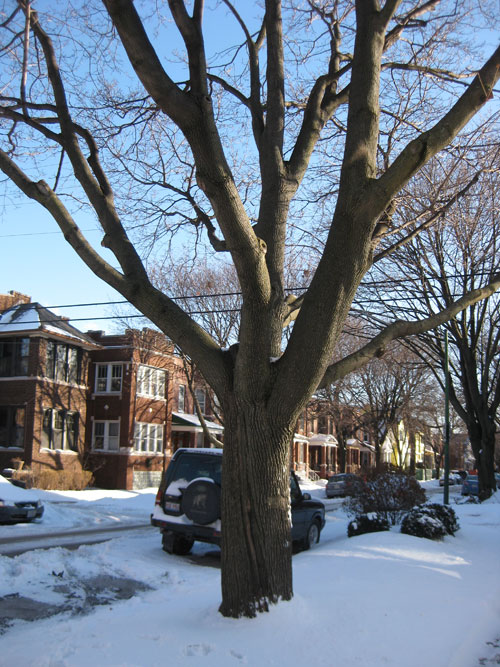 This is mostly fresh snow you're looking at. It just fell last night, and it's lying on top of snow that fell the night before that. Which is itself lying on top of snow from a couple days ago, which is lying on top of layers upon layers upon layers of snow that fell over the course of January and December. There might be some grass under all this snow. Honestly, I can't remember. I'm not even a hundred percent sure what grass even is anymore. Though I think it's a bunch of tiny green plants that don't make you want to kill yourself.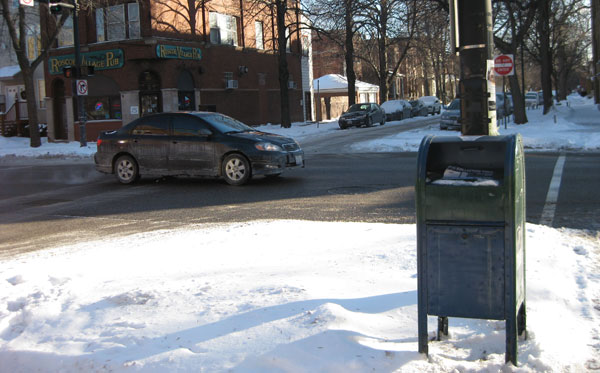 I went out to mail my Netflix DVDs earlier today and was this close to becoming the protagonist in a Jack London novella. I almost ate one of my dogs out of sheer panic. I'm pretty sure they were thinking the same thing about me.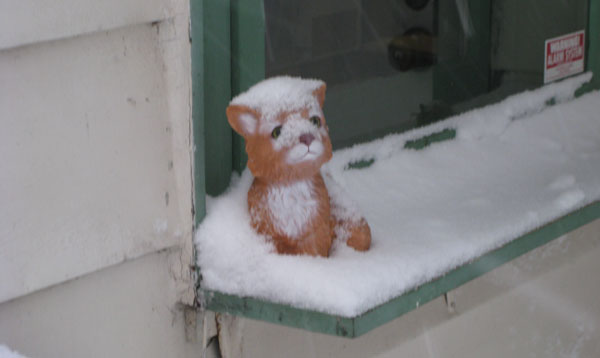 It's a good thing this cat isn't actually alive, or it would totally be dead.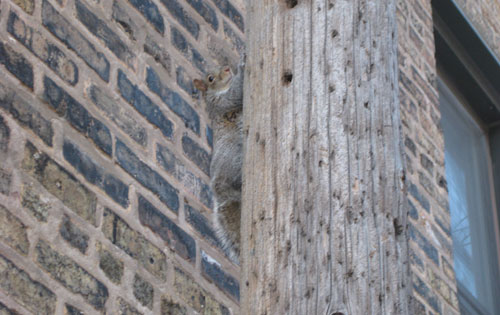 How the fuck is this squirrel alive in this cold? It's not even wearing a coat?! Goddamn it, somebody buy this poor squirrel a coat!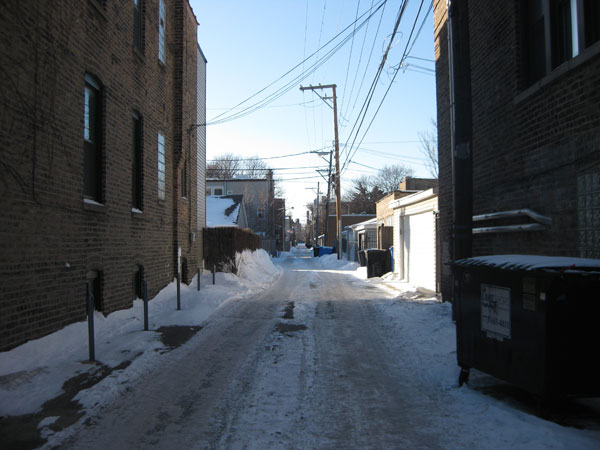 Believe it or not, this alleyway is only mildly depressing in the summer, when walking down it doesn't feel like trudging through a canyon on Mars.
This is my fourth year living in the Midwest, and it usually takes me until late-April to get this despondently sick of the winter. I can't believe it's still January. Oh well, only about five months until spring.