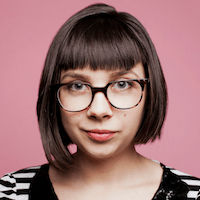 Filed by April Lavalle

|

Jun 07, 2016 @ 4:01pm
Cara Reedy is a comedian, actor and writer living in New York. She was also born with achondroplasia, the most common type of dwarfism, occurring in about 1 in 25,000 births. Although she admits that sometimes being a little person is tough (mainly because people can be real butt-faces about it), she also considers being different a gift. In this video made by Digg, Reedy discusses how everything from her professional life to buying stuff at the grocery store is affected by people's ignorance.