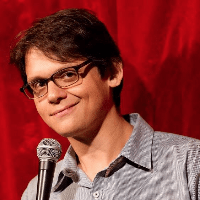 Filed by Matt Nedostup

|

Oct 24, 2016 @ 3:02pm
20-year-old Arna Ýr Jónsdóttir, Miss Iceland 2015, has publicly dropped out of the Miss Grand International beauty pageant in Las Vegas after the organization's owner gave her some outrageous advice. Jónsdóttir told the Icelandic Monitor that she received this message from spokespeople for Thai TV presenter Nawat Itsaragrisil, the pageant's owner:
Stop eating breakfast, eat just salad for lunch and drink water every evening until the contest … [Itsaragrisil] is telling you this because he likes you and wants you to do well in this contest.
For reference, this is what Jónsdóttir looks like:
She told the Monitor exactly how she felt about Itsaragrisil's message:
If the owner of the contest really wants me to lose weight and doesn't like me the way I am, then he doesn't deserve to have me in the Top 10.
She went on to explain that her athletic body type is the result of her past as a competitive gymnast:
Yes, my shoulders are a bit broader than the other girls' but that is because I was a member of the Icelandic national athletics team and I am proud of that …Of course, I don't take these comments to heart, but to do my best then hear this … Personally, I think I'm fine as I am.
And considering that she was crowned Miss Iceland, it seems that others agree with her. (Of course, the superficial judgment of pageant judges is legally binding.)
Jónsdóttir explained that this incident has soured her on beauty pageants in general:
I no longer have any interest in doing my best in this competition after receiving that message. This is definitely the last contest I shall be taking part in.
Good for her. Casual sexism and body-shaming are all too common in the pageant world. And also, these things are just dumb.