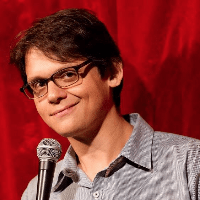 Filed by Matt Nedostup

|

Oct 23, 2015 @ 10:33am
Do you think women talk more than men in the bathroom? This stereotype has persisted for years, despite the fact that the only way someone could know for sure is if they had spent a lot of time in both men's and women's rooms. But regardless of whether you believe it, evidently someone who decorates bathrooms does, as evidenced by this image shared by Reddit user supreme407:
The message of the door: men don't talk to each other in the bathroom, whereas women will share a whole door's worth of gab during a single visit. It's an obvious joke, but not so obvious that the doors don't still require stick figures to explain which is which.