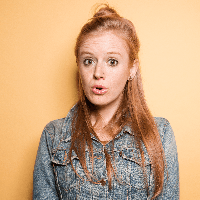 Filed by may wilkerson

|

Sep 02, 2016 @ 12:51pm
Fewer American teens are getting pregnant, and the reason is ...
Birth control! That makes sense, given that it's called birth control.
Births by teenagers ages 15 to 19 decreased by 36% between 2007 and 2013, according to federal data. You might think that's because teens had stopped having sex, but haha, no. A new study, which was published online in the Journal of Adolescent Health, found that teens are not having less sex and they're also having fewer abortions. In that case, all signs point to teens using more birth control.