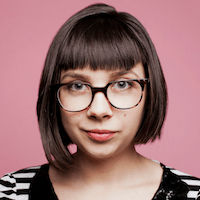 Filed by April Lavalle

|

May 20, 2016 @ 5:20pm
One would usually write in to an advice columnist seeking just that—advice. But that is not the case for "Curious Guy," who wrote in a question about women's body hair to the Chicago Tribune column "Ask Amy." Amy Dickinson, who runs the column, decided to serve this man a heaping dose of reality with her answer.
Here is Amy's full response, and she does not have time for this joker.