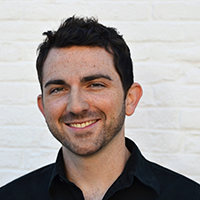 Filed by Chip Dwyer

|

Aug 01, 2016 @ 3:42pm
Judge Aaron Persky, who infamously gave Stanford rapist Brock Turner a light sentence, also doled out a lenient sentence to a domestic abuser that same day. The Guardian reports that Persky heard the case of a Chinese immigrant (identified as Jane Doe) who brought domestic abuse charges against her former fiancée, Ming Hsuan Chiang. He's pictured in this tweet:
She detailed the night of the assault to The Guardian and said "If he had used more force, maybe I'd be dead or my brain would be dead." Her testimony included graphic photographs of her injuries from the night her ex was arrested, several of which caused audible gasps in the courtroom. English is her second language, and apparently the judge got impatient throughout the case and several times asked her to hurry and wrap up her testimony. This is not helping Judge Persky's reputation.