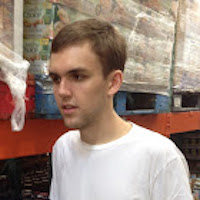 Filed by Bijan Samareh

|

Aug 18, 2015 @ 9:20am
They're going to ask every man in the city what their intentions are.
There are dozens of iterations of videos pointing out how terrible street harassment is for women in NYC, but this latest version by The Scene goes where no version has gone before. Three dads watched footage of their daughters getting catcalled, and while their reactions start off casual, they gradually get more and more outraged, for obvious reasons.
The last guy, who I think is Italian (?), starts off finding no problem with the men, even supporting them, but when one of the harassers follows his daughter for three minutes, he shifts gears and says he'd go the old country way on him and get in a fist-fight. We can only assume the next version of this will be womens' catcallers' boyfriends reacting to their dads getting catcalled, or something along those lines.