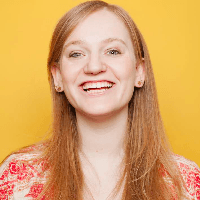 Filed by Orli Matlow

|

Jul 20, 2016 @ 10:10am
Crystal Hefner—Playboy model and wife of Hugh—wrote on Tuesday night about having her breast implants removed. She undid the breast augmentation procedure not because Hef is over them, but because they were affecting her health.
The model learned that she suffered from Breast Implant Illness after suffering a variety of terrible symptoms including bladder pain, memory loss, and incapacitating fatigue.
Hefner's symptoms rose to the level of interrupting her life, and damaging her career:
I had to miss my Summer DJ residency at my favorite Vegas spot, the Rehab pool at The Hard Rock Hotel. The fatigue was so severe that I could barely leave the house or drive. I was afraid to get up there in front of a crowd and go blank with brain fog.
While she was suffering from the illness, Hefner tried to keep up a facade of normalcy by staying active on social media, using a backlog of photos:
I had a bunch of spare photos that have enabled me to stay active on social media for the last six months. I've tried to keep a facade of normalcy while working to figure out what was going on with my body.