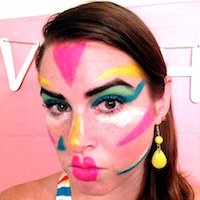 Filed by Ashley Bez

|

Aug 25, 2015 @ 12:55pm
Men's reactions to a feminist on Tinder are as awful as you'd imagined.
A photo posted by @feminist_tinder on

Tinder can be a powerful tool for fulfilling the geo-locational dating needs of hopefully-single people everywhere. It can also be an adult playground full of misogynistic double standards. Laura Nowak created a Tinder account with the following words in the bio section, "hello i am a feminist." She posts screengrabs of the messages she receives on Tinder to the Instagram account @feminist_tinder, which has 27,500 followers and and rising, probably because every woman can relate to single guys acting like terrible trash people at some point in their lives. There's something about online dating that really brings the sexism right up to the surface of the pot of boiling Internet dicks.