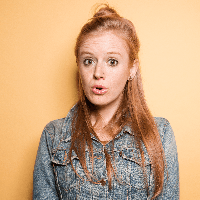 Filed by may wilkerson

|

Sep 27, 2016 @ 1:04pm
Supermodel Gigi Hadid was assaulted on the street by a stranger after a fashion show in Italy last week. She fought back, and a video of the incident has since gone viral. Now, she is speaking out about the attack and defending her decision to fight back in an essay she co-wrote with Lena Dunham in this week's edition of Dunham's newsletter Lenny Letter.
"I remember taking the time, as it all felt slo-mo, to look at him, a stranger, and my first reaction was: 'Get me out of this situation,'" writes 21-year-old Hadid. "I played volleyball, and my coaches talked about muscle memory. I started boxing two years ago and I always remembered that. Since then, I hadn't been in a situation that forced me to fight back, but it just came out when he grabbed me — it wasn't a choice. I do have that fighter in me."