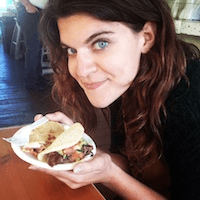 Filed by Kelsey Solywoda

|

Nov 28, 2016 @ 9:35am
19-year-old Halima Aden made history over the weekend when she became the first contestant to ever wear a burkini and a hijab while competing in the swimsuit portion of the Miss Minnesota USA semifinal.
Aden is Somali-American and Muslim. She was born in a refugee camp in Kenya and moved to Minnesota as a small child. Ahead of the pageant, she said she hoped it would help clear up misconceptions people might have about her religious and cultural beliefs.
"This pageant is so much more than just beauty. Their whole message is being confidently beautiful, so I didn't think that I should allow my hijab to get into the way of me participating," Aden told MPR. "This is a great platform to show the world who I am ... just because I've never seen a woman wearing a burkini (in a pageant) it doesn't mean that I don't have to be the first."
Aden also told The Huffington Post that she hoped her competing in the pageant could be an inspiration to Muslim and Somali girls.
"Not seeing women that look like you in media in general and especially in beauty competitions sends the message that you're not beautiful or you have to change the way you look to be considered beautiful," she said. "And that's not true."
https://www.facebook.com/photo.php?fbid=161321641007630&set=a.161330647673396.1073741827.100013893846254&type=3&theater
Unfortunately, Aden did not advance to the final of the Miss Minnesota competition. But, hey. Like the announcer said, the girl made history. I'd say that's still a win.