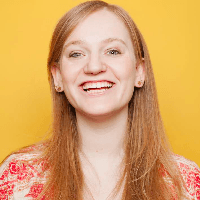 Filed by Orli Matlow

|

Jul 28, 2016 @ 6:20pm
Today in "the word 'Feminist' is controversial for some reason," Twitter is engaged in a discussion of what feminism means, because that's a conversation we still need to have, unfortunately. The hashtag #IAmAFeminist began trending on Thursday afternoon, and it's equal parts feminists explaining their feminism and trolls trolling the movement.
[#IAmAFeminist is trending]

*Reads the abusive tweets*

Well done trolls, you're doing a great job showing why feminism is still relevant.

— DadAndTwo (@DadAndTwo) July 28, 2016
Women and men are sharing what the word means to them, and why it matters.