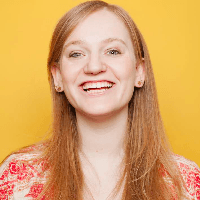 Filed by Orli Matlow

|

Oct 27, 2016 @ 9:46am
On Monday, October 24th, thousands of female employees across Iceland walked out of work to protest the gender wage gap.
Despite being heralded for its gender equality, women still earn on average 14 to 18% less than their male coworkers, which means in the eight hour day, they are essentially working for free after 2:38 PM.
Instead of going home to watch TV, women rallied for equal pay and gathered together for a march.
The October 24th strike has become an annual tradition since 1975, which both pushes for progress and honors the history of the feminist movement in the country.
The hashtag, "kvennafrí," means "women's day off."
The wage gap in the United States is currently said to be that women make 21.7% less than men, so if you ladies are down to walk out at 1:08, I'll meet you in the town square.