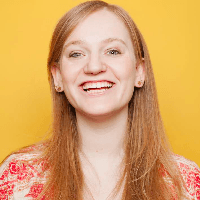 Filed by Orli Matlow

|

Mar 08, 2017 @ 11:48am
March 18th is International Women's Day, and men feel left out. Much like most non-groundhogs beg for their turn on Groundhog Day, males on Twitter are wondering when it will finally be their turn to be celebrated.
Hundreds of people are asking Twitter (even though Google exists) are asking simple question: When's international men's day?
So just to be fair and curious, when is international men's day? Cuz dudes are pretty awesome too!

— Zineeta (@ZineetaDM) March 8, 2017
Happy international women's day!
Do men get one of them?? X

— Howard Donald (@HowardDonald) March 8, 2017
When's international men's day?

— Alfie (@Alfie_Birchmore) March 8, 2017
So when's International Men's Day??

— Stryker O'Boyle (@OBoyleStryker) March 8, 2017
If women have international women's day When's international men's day?

— Jack Washington (@JMWashington15) March 8, 2017
https://twitter.com/izzyum/status/839510437540556804
Well, gentleman, Google has an answer for you:
JK Rowling, master of Twitter, creator of Wizarding Worlds, pinned this tweet to her profile for the day to keep men informed.
Apologies to the gentleman who have to wait until November to have their accomplishments celebrated and their challenges highlighted.