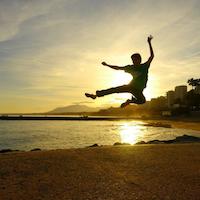 Filed by Mitchell Friedman

|

Oct 20, 2016 @ 12:21pm
A woman named Karena Virginia held a press conference in New York City on Thursday to accuse Donald Trump of sexual assault.
The yoga instructor and inspirational speaker tearfully told her story alongside her lawyer, Gloria Allred. She says the sexual assault happened at the U.S. Open in 1998, where she met the businessman "by chance" when she was 27-years-old.
Karena Virginia, who is accusing Trump of sexual misconduct says no one asked her to come forward and that she was fearful of speaking up.

— Mary Georgantopoulos (@marygeorgant) October 20, 2016
As she waited for a car to leave the event, she says she saw Donald Trump and overheard him talking to his associates about her.
"He said, 'Hey, look at this one. We haven't seen this one before. Look at those legs' as if I was an object rather than a person," said Virginia.
"He then walked up to me and reached his right arm and grabbed my right arm, then his hand touched the right side of my breast."
"I was in shock," she said. Trump allegedly responded to her physical recoil by saying: "Don't you know who I am? Don't you know who I am?"
According to Mic, Virginia marks the 12th woman to accuse Donald Trump of sexual assault.