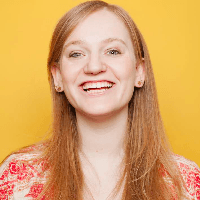 Filed by Orli Matlow

|

Jun 27, 2016 @ 3:49pm
Lena Dunham posted her thoughts on Kanye's controversial new music video in a well-crafted essay on Facebook. In the Tidal-exclusive music video for his song "Famous," Kanye features a sort of Madame Tussauds orgy as he lies naked with his wife, Kim Kardashian West, and celebrities like Taylor Swift and George W. Bush. The camera lingers on the waxy breasts of Fake Rihanna and Fake Amber Rose, the shock value obscuring any sort of artistic statement.
Here's a clip of the video, and it's very NSFW.