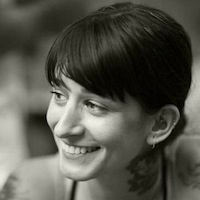 Filed by Jessie Dean Altman

|

Feb 16, 2016 @ 2:59pm
On Saturday, Ellie Parker of Indiana took her girlfriend Lucy Stenger to Asahi Japanese Steakhouse in Lafayette to celebrate their first Valentine's Day together, and the couple got a little more from the chef than just dinner—they got derogatory remarks followed by sexual advances.
When the chef came to their table to grill their food, he asked the two women where their Valentines were, despite the fact that they were holding hands, clearly marking them as a couple. When they told him that they were each other's Valentines, Mr. Chef Man responded, "Well, it is legal, but it's such a waste to not have a man." Later, he offered to accompany the women home to "heat things up." He probably didn't mean their leftovers.