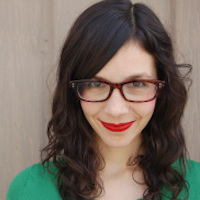 Filed by Meg Favreau

|

Jan 26, 2016 @ 1:31pm
Fun fact you might not be aware of: women aren't objects, they're people! But you wouldn't necessarily know that with all of the ads depicting, y'know, women as objects of desire. That's why ad executive Madonna Badger created the video below, hashtagged #WomenNotObjects.
Badger created the project to honor her three daughters, who died in a house fire in 2011. As part of the #WomenNotObjects effort, Badger is promising that her agency, Badger & Winters, will not create ad campaigns featuring women as objects, and she's hoping that she can convince other ad creators to do the same. Badger also recognizes that, in the past, she's been part of the problem: she's responsible for the 1990s Calvin Klein ads that featured Kate Moss.