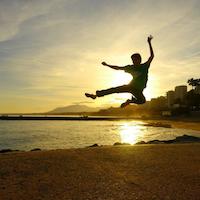 Filed by Mitchell Friedman

|

Oct 06, 2016 @ 8:47am
In honor of the UK's National Poetry Day, Felicity Morse shared a short poem by contemporary English poet Wendy Cope. Although it definitely predates the term "mansplaining," it's unmistakably about that most infuriating phenomenon.
The poem's apparently from a collection featured in a February 2006 edition of Poetry Magazine, which came out about a month before the invention of Twitter.
But as you already know, a "man you can bait with a tweet" is a man responding to a tweet about mansplaining.