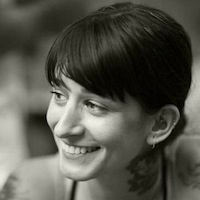 Filed by Jessie Dean Altman

|

Feb 17, 2016 @ 12:46pm
Kentucky state representative Mary Lou Marzian thinks that the newly passed "informed consent" law (which requires women to have a face-to-face medical consultation 24 hours before getting an abortion) is sexist. So on Thursday, she proposed a bill that would hinder mens' access to Viagra and other erectile dysfunction drugs.
Under Marzian's proposed law, any man seeking a prescription for an erectile dysfunction drug would have to have two separate doctor visits, a letter from his wife giving consent, and a sworn—hand on Bible—statement saying he would only use the drugs to have sex with his spouse (obviously this means only married men would be able to get the drug). She stopped short of proposing that men be forced to leap through flaming hoops, but you know she thought about it.