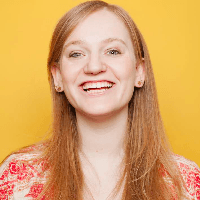 Filed by Orli Matlow

|

Nov 02, 2016 @ 1:00pm
It ain't easy for men to find a working environment that's comfortable to them—where their voices are valued and bros can be bros. Some forward-thinking Australian men are opening a modern coworking space Nomadic Thinkers in Brisbane, where there are NO GIRLS ALLOWED.
Surprisingly, the men at the helm are going "dudes only" as their way to try and solve domestic violence. "Having a space where they [men] can be men is more of a preventative measure," against depression, co-founder Samuel Monaghan told Junkee. He went on to say "Healthy, happy men don't hit their wives," ironically echoing Elle Woods in Legally Blonde.
People are tearing into this logic on Twitter.
The notion that Nomadic Thinkers' male-only working space is to preserve men's mental health is ??? OTHER MEN are the cause of the issues

— Ashna Basu (@ashnabasu) November 2, 2016
I presume Nomadic Thinkers is basically a club for private boys school bros who are still quite scared of sharing the stage with women.

— Wÿnter is Coming (@WynRichards) November 1, 2016
Nomadic Thinkers, the men-only coworking space, should have been called Actually Comma

— Jamie Hall (@jamie_hall) November 1, 2016
"Nomadic Thinkers" I have a strong antipathy towards bullsh*t and certain kinds of branding, can someone help me overcome it

— Upulie Divisekera (@upulie) November 1, 2016
Comedy duo Bondi Hipsters trolled the hell out of the idea on Nomadic Thinkers' now-deleted Facebook page. They're male comedians, but still manage to be funny.
Hopefully one day boys will learn to share.