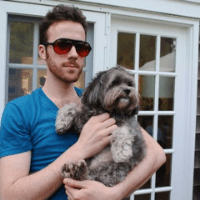 Filed by Miles Klee

|

Nov 13, 2016 @ 12:48pm
With women across the nation incensed that we just elected a guy who bragged about his pattern of sexual assaults to the highest office in the land, it was a sure bet that we'd see them fight the power. Indeed, even a month before the election, "pussy grabs back"—an inversion of Donald Trump's stated groping strategy—became a rallying cry for women aligned against him.
But the single largest demonstration of female solidarity yet is scheduled for January 21, 2017—the day after Trump is sworn into the presidency at the U.S Capitol. Originally styled as a "Million Women March" but now being called the Women's March on Washington, the demonstration promises to draw people from every corner of the country. More than 50,000 have already pledged to attend on Facebook, with another 140,000 interested.
The event will take place at the Lincoln Memorial.
May take my daughter to #MillionWomenMarch to stand up for what is right & just. My 1st march on Wash. DC w/daughter by my side. True beauty

— Julie RDP (@jktrita) November 12, 2016
Can't wait to be in Washington DC in January to be in the Women's March on Washington!!! NASTY WOMEN ROCK 💖

— pinky (@carmelizabethh) November 13, 2016
Organizers have noted that the march is inclusive of all genders, races, ages, and orientations, as well as advocates for related causes. An itinerary for the day's agenda is forthcoming, and volunteers are working to create event pages for every single state to plan transportation and other details.
The only trouble so far (besides a few trolls) is that January 21 still feels so far off. But it gives you plenty of time to practice your protesting.