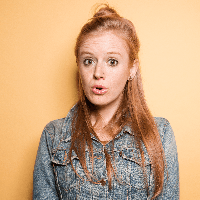 Filed by may wilkerson

|

Sep 13, 2016 @ 10:30am
A production of ​Shakespeare's The Tempest in Prospect Park, Brooklyn this past weekend was not your grandmother's Shakespeare in the Park: The all-female cast performed completely naked to spread a message about body positivity. I'm going to go out on a limb and say Shakespeare (who may or may not have actually been a woman) would have been on board.
The free production of The Tempest, which completed its second set of performances this past Saturday, was produced by the Torn Out Theater company of New York in collaboration with The Outdoor Co-Ed Topless Pulp Fiction Appreciation Society (a real society that exists and we all should sign up immediately).